Benidorm actor Adam Gillen stars in Amadeus screening by National Theatre At Home
Television's Benidorm and Fresh Meat actor Adam Gillen stars in the final offering in the National Theatre At Home online series.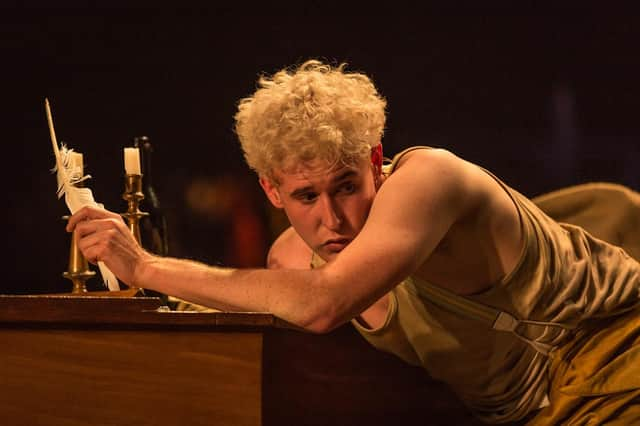 He takes centre stage in Amadeus, which will screen from tonight (Thursday, July 16) at 7pm on the company's YouTube channel and then be available on demand for seven days.
This iconic drama, which first appeared on the National Theatre stage in 1979 and was later turned
into an Oscar winning film, follows rowdy young musical prodigy Wolfgang Amadeus Mozart. Court composer Antonio Salieri, played by Lucian Msamati (His Dark Materials, Master Harold and The Boys), has the power to promote his talent or destroy it. Seized by obsessive jealousy he begins a war with Mozart, with music and, ultimately, with God.
Michael Longhurst's acclaimed production features live orchestral accompaniment by Southbank Sinfonia.