A series of 'hospitable' one-act plays
A series of 'hospitable' one-act plays are set to be performed in Horncastle next month.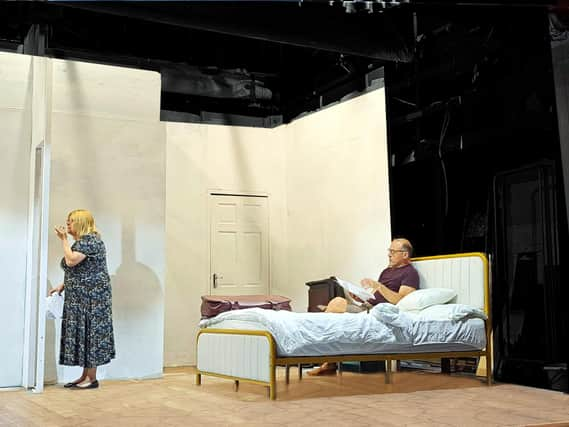 Horncastle Theatre Company is returning with their autumn production Hospital and Hospitality – a collection of five one-act plays, with directors Jon Cooke and Alan Payne directing three of the plays and two respectively.
Waiting, Keeping Mum, and Plaster are three interlinked scenes set in a hospital ward, with elements of tragedy and comedy.
Plaster will see a woman talking to her husband, who is encased in plaster, wondering how exactly he and his secretary happened to be up a green lane when hit by a farm vehicle, while Keeping Mum shows a lady visiting her "mum" in hospital, and Waiting is a poignant scene with an older gentleman sitting telling the story of his life.
Doubles has two couples in two adjoining hotel rooms, and confusion and chaos ensues as each couple hears the other through the thin walls.
Immobiles sees Nikki's husband Chris goes to Heathrow Airport to pick up Dietrich, who is arriving from Germany – the only problem is, Dietrich has actually landed at Gatwick – and many phone calls to landlines and voicemail messages ensue trying to bring everyone together.
Hospital and Hospitality will be performed from Wednesday September 6 to Saturday September 9 at the Lion Theatre in Horncastle.