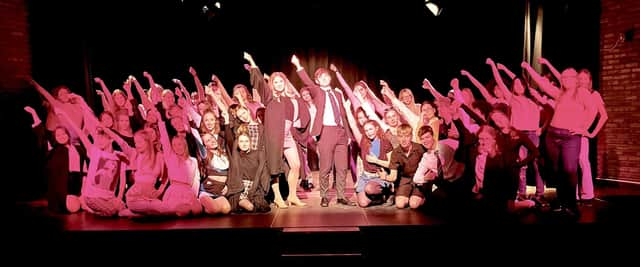 The musical was performed at the school in Welbourn and showcased the academy's talented students, ranging from year seven to year 13.
The production was co-directed and choreographed by the heads of performing arts, drama and dance.
Head of performing arts, Bryony Burrough, said: "The cast have continued to impress me with their sheer talent and resilience throughout the rehearsals and final shows. It truly is the best job in the world. Thank you to each and every one of our 65 cast members – you made the show unforgettable and, just, so much fun."
Legally Blonde explores the transformation of Elle Woods, a love-struck sorority sister turned lawyer.
Elle appears to have it all but her life is turned upside down when her boyfriend, Warner, dumps her so he can attend Harvard Law school. Determined to get him back, Elle charms her way into the prestigious law school. She struggles with peers, professors and her ex, but with the support of new friends, Elle quickly realises her potential and sets out to prove herself.
The cast was led by the Chloe Richardson (year 11) who played Elle Woods. Chloe's performance was "captivating, funny and professional.
Chloe was joined by the talented Daryl Smith (year 13) who played the unassuming love interest of Elle, Emmett Forrest. The role of 'unlucky in love' hairstylist Paulette was undertaken by Emily Hodder (year 10) and was a standout comedic performance. George Grevatt (year 12) shone in his roles of 'sleazy' Professor
Callahan and delivery guy, Kyle. The role of 'heartbreaker' Warner Huntington was played brilliantly by James Statham (year 12). Warner's fiancée and Elle's nemesis, Vivienne Kensington, was played by the gifted Evelyn Shaw (year 13). Congratulations also go to Elle's Greek Chorus, who were responsible for some show-stopping choreography.
There will be a summer showcase for key stage three pupils in July 2023 and the whole school cast will be back again next Christmas.