Bleak Expectations: new theatre show is Dickensian – but not as we know it!
Grantham Dramatic Society's next production, 'Bleak Expectations', opens at the Guildhall Arts Centre from Wednesday, November 15.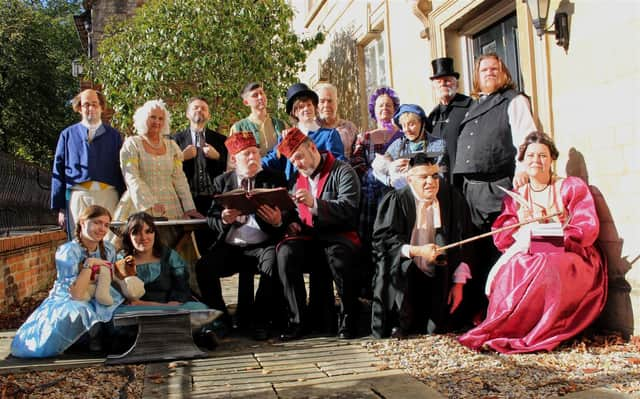 The comedy is fresh from a highly successful West End run, and is a parody of Charles Dickens' classic stories, full of hardships and hilarity.
This brand new play is a wild adventure following the life and times of 'half-orphan' Pip Bin. From genteel beginnings Pip is sent reeling through the cruelty of the Hardthrashers boarding school including punishment shifts in the salt mine, through to finding and losing a fortune.
Bleak Expectations spoofs many classic Dickensian story elements, such as characters with extravagant and character-appropriate names, to grim Victorian class divides and a leading character with his own vicious nemesis.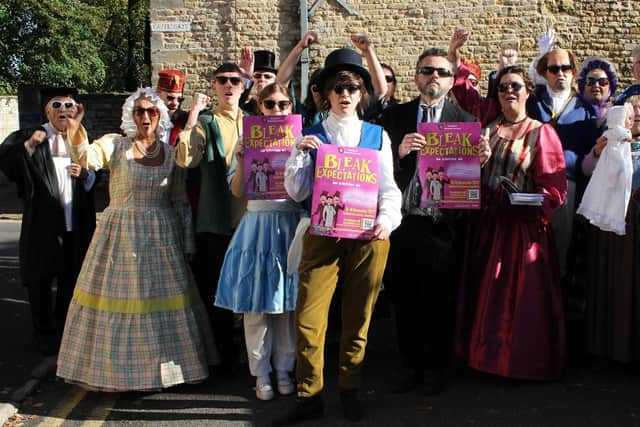 Lead Director Rosemary Gibson said: "I'm a huge fan of Dickens, but also a fan of comedy, so this was a perfect combination for me and I couldn't resist taking on this challenge. I've worked with co-directors Sophie Read and Lesley Sparrow too, because it's such a big cast and fast-moving story.
"I've been trying to work my way through Dickens' full repertoire, and it's been really fun spotting all the references and in-jokes. You definitely don't need to be a Dickens aficionado though, it's a wonderfully silly story that lovingly lampoons one of Britain's favourite authors.
"We love bringing completely new shows to the Grantham whenever we can, so we're delighted to be among the first groups to perform this play. Everyone involved in the production has fully thrown themselves into the fun and into their characters, and we hope audiences will turn out in force to see this hilarious show."
The group has even mimicked the format of the West End production which featured a different narrator each week; there will be two different narrators, one on Wednesday and Friday, and one on Thursday and Saturday.
The play is based on an original BBC Radio 4 comedy series which won multiple awards and gathered a strong fan following.
Alternatively, call 01476 406158 or drop in to the Box Office on Wednesdays, Fridays and Saturdays from 10am - 2pm. The Box Office is also open 45 minutes before shows. Tickets can also be booked via email at [email protected]
Tickets: £12 and concessions or groups (6 or more) £10.
GDS encourages people of all backgrounds who are interested in theatre and making new friends to get in touch via www.granthamdramaticsociety.co.uk or [email protected] , or via the group's Facebook page at @GDS.Amdram.