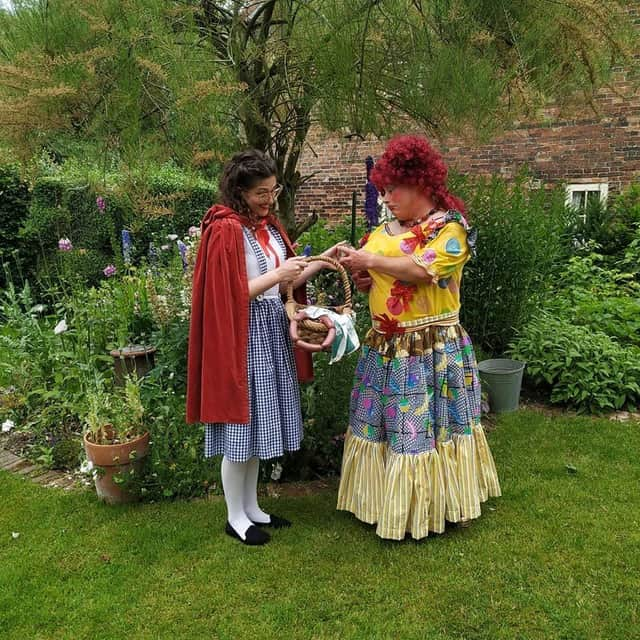 Horncastle Theatre Company's 2021 panto Little Red Riding Hood. EMN-211118-144342001
Tickets are now on sale from today (Wednesday) for Horncastle Theatre Company's family-friendly, fun-filled show.
The company, is excited to be welcoming audiences back in January for their annual pantomime, Little Red Riding Hood, and tickets are now available to buy online and at its new box office located at the Lincolnshire Co-op Travel shop in Bridge Street, cash payments only.
This year's pantomime, written by Isabel Forrester and co-directed by Gail Hinkins, is a cheeky twist on the traditional story of Little Red Riding Hood, with plenty of jokes, songs and slapstick comedy, featuring Chris Liversidge as the Dame, Jon Cooke as the villain Wolfgang, and Rachel Yates as 'Red' with costumes being overseen by Priscilla Danby Burbidge. To find out more visit the website https://horncastletheatre.co.uk/