Mr Toad heading to Rasen for family fun
Fun for all the family is promised at an event encouraging people to get active – all rounded off with a live theatre production.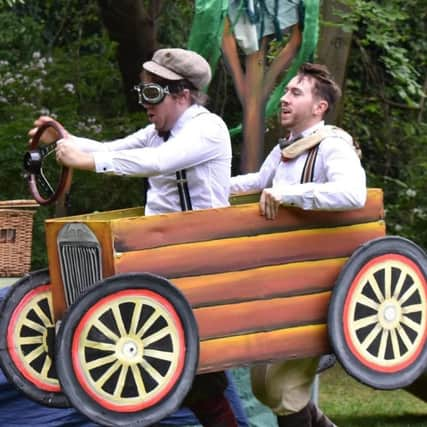 The event will be held at Market Rasen Leisure Centre this Sunday, August 27, from 11am to 2pm.
There will be the opportunity to use the various facilities at the sports centre, with activities put on for the children – all free.
Go along to enjoy bouncy castles, assault course, exercise classes, racquets and balls, plus ad hoc hobby horse racing.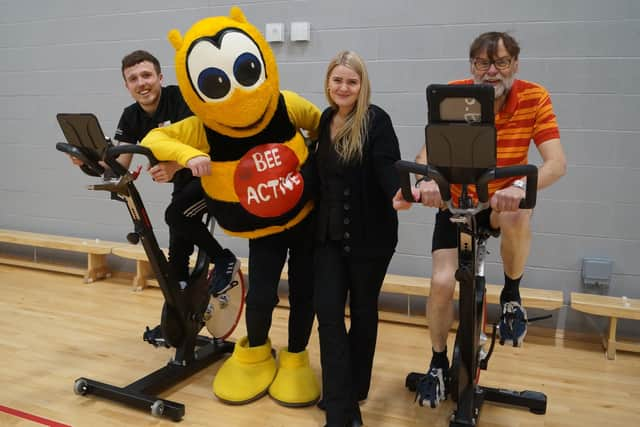 Representatives from West Lindsey District Council will be there with recycling information and the opportunity for residents to say what they would like the council to spend money on as the council continues its consultation exercise.
Ice creams will be on sale too, along with hot dogs and jacket potatoes, and the day will culminate with a live, outdoor performance of Wind in the Willows by Quantum Theatre at 2pm, for which tickets will be required.
Ward councillor for Market Rasen Stephen Bunney has given his full support to the event and is keen to see as many people as possible coming along to join in the fun.
He said: "We are building on the popular outdoor theatre experience of 2022 by making it more of a leisure and cultural experience this summer, showcasing what the sports centre has to offer, as well as bringing a top-quality production to town."
Coun Bunney added: "We appreciate, especially in the current economic climate, this event comes at the end of the school holiday, so some support will be available for residents of the Rasen area to cover the cost of production tickets to ensure everyone can benefit.
Quantum Theatre is the company that brought 'The Tale of Peter Rabbit and Benjamin
Bunny' to life last year, with an outdoor performance in the town's Mill Road park.
This year's performance at Market Rasen leisure Centre is planned to take place outdoors, so dress appropriately for the weather.
However, there will be the option of being held indoors if the need arises.
Produced in association with Trinity Arts Centre, The Wind in the Willows will bring the characters from Kenneth Grahame's classic tale to vibrant life in this joyous production.
Join Mole in his discovery of a wonderful new world, come boating with Ratty and witness one of Badger's legendary feasts.
This is all before high jinx on the open road with that reckless ruffian, Mr Toad are even mentioned.
All members of the family can relish in reliving (or experiencing for the first time) the gang's mad-cap adventures, cheer them on as these loyal friends band together to try and beat the wretched weasels, all in this heart-warming tale of friendship, mishap and mayhem.
The performance on Sunday August 27 will start at 2pm.
Standard tickets cost £15, with concessions at £10.
A family ticket is also available at £46, which is for up to four people, one of which must be a child.