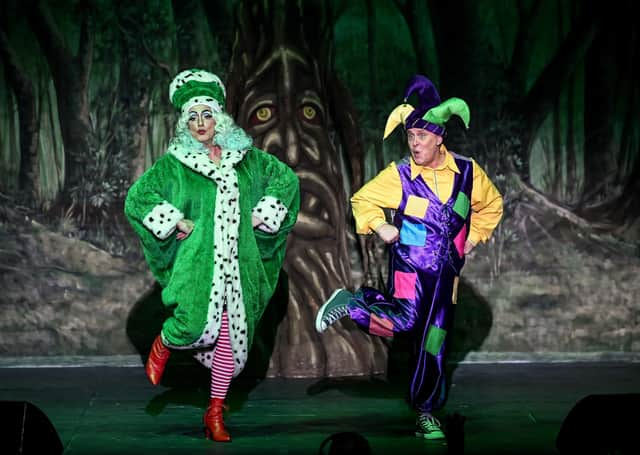 If you are looking for festive family entertainment, then look no further than Grimsby Auditorium.
It is laughter all the way with this year's seasonal offering - Sleeping Beauty and The Whinging Wicked Witch.
From the moment the curtain opens you know you are in for a treat as the stage comes alive with music and dancing.
That upbeat energy continues throughout the show as wave after wave of traditional panto fun continues.
A lot of that fun – together with a good deal of magic – comes from seasoned panto-performer Martin Daniels, son of the late, great magician Paul Daniels, as Ma gic Muddles.
Alongside another top panto performer Ian Norton, as Nurse Loosie Laxative – who dons the expected, outrageous and colourful costumes of a true dame – there is a laugh a minute, with both children and adults catered for.
Although playing the 'Whinging Witch', Queen Malcontent, Rosanne Priest brings a lot of joy with her fantastic singing voice.
Add to this a dashing prince, Ash Stevenson, with another fantastic voice, a perfect panto princess in Kitty Harris, and Coronation Street legend Ken Morley as King Reginald, you have everything you need for a fabulous family show.
Sleeping Beauty and The Whinging Wicked Witch runs until December 30.