Rinkly Rockers get to town
Tickets have gone on sale for the Lindsey Rural Players' penultimate show of the year – and they are really looking to 'rock out'.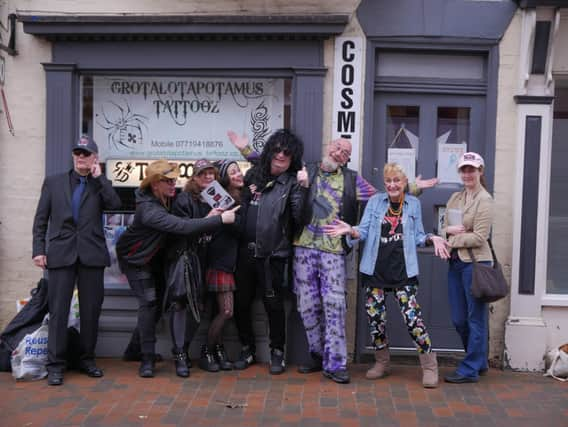 ​Rinkly Rockers will be performed over two weekends at the Broadbent Theatre in Wickenby – November 10 and 11, 17 and 18.
Barry and Eric are two aging rockers who have been working, waiting, hoping to make it big. They have been together for more than 30 years...and are still waiting for that big break.
But what happens when secrets are revealed? Will these secrets split the lifelong friends and ultimately the band apart?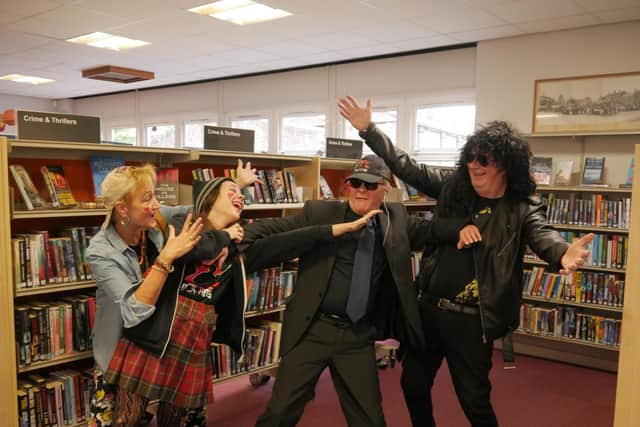 Throw in some colourful, larger than life characters, a dose of nostalgic charm, a few surprises and a generous shake of humour and you have an original play which is guaranteed to leave a lasting impression.
Rinkly Rockers has been written exclusively for the Broadbent Theatre by Elaine Howell, who also wrote the highly successful play At The Wake in 2022, which was performed at the Broadbent by Hambledon Productions.
To help publicise the show, members of the cast toured Market Rasen to meet unsuspecting shoppers.
The play, they say, comes with a caution – under 15s are likely to be bored; over 15s are likely to be happy; over 50s are likely to re-live their youth.
Alternatively, call the box office on 0300 400 0101.