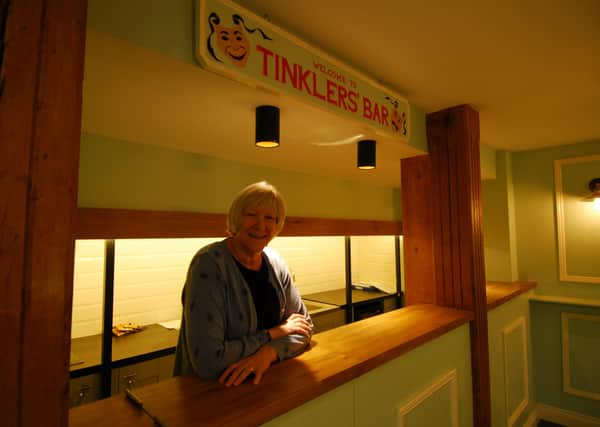 Currently closed due to the pandemic, the venue has taken part in a series of radio broadcasts exposing Lincolnshire's theatres 'in the dark' as they remain unable to reopen under current Covid guidance.
The members shared stories, history and memories about the Georgian theatre live on air and for those that missed it they will be placing them on their website, social media and Youtube channell over the next five weeks.
So far they have released Part One faturing their Honorary Secretary, Christine Malkin, describing the newly refurbished foyer and talking about a special visit that they received in 2014.
There will be a second part of the audio memories next week.
Being a 100 per cent voluntarily run theatre and Amateur Dramatic Society, they rely solely on their members, generous donations from local people, businesses and patrons and most of all, ticket sales.
In a post on their website the theatre team explain: "Due to the pandemic and not being able to open our doors to the public this year will see a massive challenge for our trustees in continuing the upkeep and maintenance of a 195-year-old Grade II listed original Georgian Theatre. There are only two original Georgian Theatres working in England that have a rectangular-shaped auditorium like the Sleaford Playhouse.
"The Sleaford Playhouse is currently looking at funding support to make sure that we will continue to bring music, drama and many other events to the theatre."
Low membership fees provide an outlet and a hobby for valuable members and provides a welcome source of income each year.
However, this is not enough to ensure the success and continuation of the theatre.
Instead they are turning to the online shopping revolution which has blossomed over lockdown.
In April 2020, a report from Statista showed that 75 per cent of people shop online at least once a month.
If you are one of these people, you could help raise free donations for the Sleaford Playhouse.
They explain: "By shopping with Easyfundraising and choosing Sleaford Little Theatre as your chosen cause, every time you shop online, you can raise donations for us.
"It is really straightforward. All you need to do is register at Easyfundraising.org.uk, choose Sleaford Little Theatre as your cause, search the Easyfundraising website for the online retailer you wish to shop from and then buy online as normal."