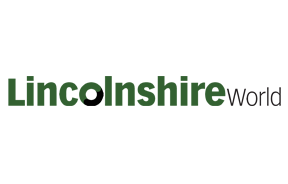 A recent production of Sense and Sensibility by Chapterhouse Theatre Company was a sell-out success, with audiences flocking to the popular Jane Austen play.
The arts centre is bucking the trend, despite people having less spare cash to spend on leisure activities.
By building on its strengths, and listening to what audiences want, three films are already offering a second night.
Oscar and Bafta winning films The Iron Lady, War Horse and The Best Exotic Marigold Hotel are now showing on both Friday and Saturday nights.
The centre is run by West Lindsey District Council, and Coun Gill Bardsley said she was thrilled with the success of the programming.
"With other Oscar winning shows which include a special matinee showing of Hugo, and also The Artist, things can only get better," she said.
Simon Hollingworth, director of Lincoln Drill Hall has been working with Trinity Arts recently and said he is delighted to be back at the centre.
He said: "I'm so fond of Trinity Arts Centre and so delighted to see it picking up again after a time of uncertainty."
"I worked here in the mid 90s as the venue's education officer and still hold a great deal of affection for it as do many, many people."
"I would urge the people of Gainsborough and West Lindsey to keep supporting it and attending films and shows there – it's a unique building with a great programme of events and really deserves to flourish."
In May he has booked Lillies On The Land which is about the Women's Land Army during the second World War.
And especially for the younger audience, locally-based Blunderbus Theatre Company is returning with The Owl who was Afraid of the Dark, after their previous sell-out show Elmer the Elephant.
Future films include award winning titles The Muppets, W/E (Wallis and Edward) and The Descendants.
For full details of the dates and prices visit www.trinityarts.co.uk or call the box office on 01427 676655.
Pick up a copy of the full spring brochure which is out now.
To be in with a chance of winning a pair of tickets to see War Horse on Saturday 23rd March at 7.30pm simply answer this question:
Q) Which Jane Austen play recently sold out at Trinity Arts Centre?
Send your answer to War Horse Competition, Gainsborough Standard, 5-7 Market Place, Gainsborough, Lincs, DN21 2BP.
Remember to include a daytime contact number, as winners will be notified by telephone.
Closing date is Wednesday 21st March. Normal Gainsborough Standard competition rules apply.