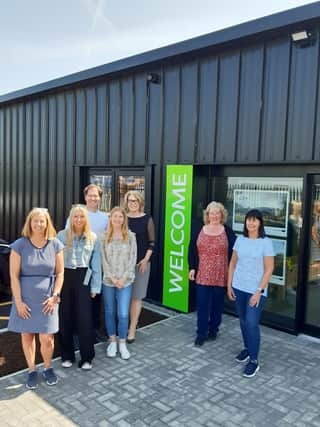 ​Haith's bird food has opened its new bird food shop in Louth at its base on Fairfield Industrial Estate, off Bolingbroke Road, with its official launch on Wednesday (May 24).
Haith's new store boasts an extensive range of products, including high-quality seed mixes, suet treats, feeders, and nesting boxes, with all seed mixes made fresh on the premises daily.
The store's staff will also be on hand to provide expert advice, helpful tips, and personalised recommendations to ensure every customer can create an enriching bird-feeding experience for their feathered visitors to their garden.
Simon King, director of Haith's, said that the new Haith's bird food shop will cater to the growing demand for premium bird food and accessories in the area.
"We are delighted to bring the Haith's experience to Louth," he said, "Our mission has always been to provide customers with the finest bird food available, ensuring they can provide their feathered visitors with the best possible nutrition.
"With the opening of our new shop, we are thrilled to connect with even more bird lovers in Louth and share our passion for avian well-being.
"We're looking forward to explaining more about our project to hand over commercial space to nature and our nature-based business that involves wildlife ponds and native planting schemes."
Haith's shop is open Monday to Friday 8am to 4.30pm. For more information, visit www.haiths.com