Back to business!
Special health and safety measures have been introduced ahead of reopening this weekend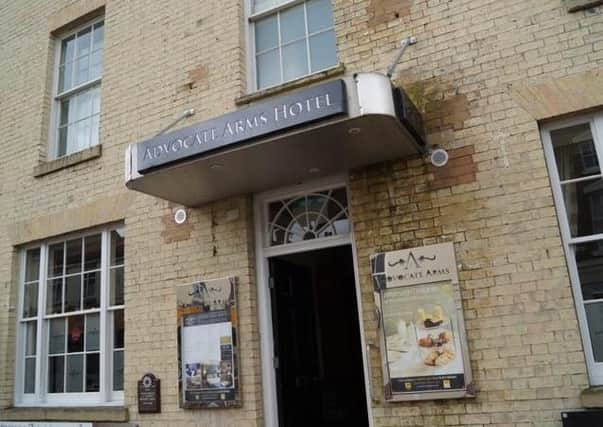 The hospitality industry is finally preparing to re-open its doors across the country on Saturday, July 4 - and the pubs, hotels and restaurants in the Market Rasen and Caistor area are no exception!
Following Prime Minister Boris Johnson's announcement last Tuesday (June 23) that many hospitality businesses will be allowed to reopen as the coronavirus restrictions ease this weekend, local businesses have been carefully adapting their premises so that social distancing and suitable hygiene measures are in place.
Local businessman Darren Lince, who owns Market Rasen's Advocate Arms, White Swan and The George Inn, said: "We've reduced the number of tables quite dramatically, and have created extra outdoor tables - all with two metre distance - by using the car parks.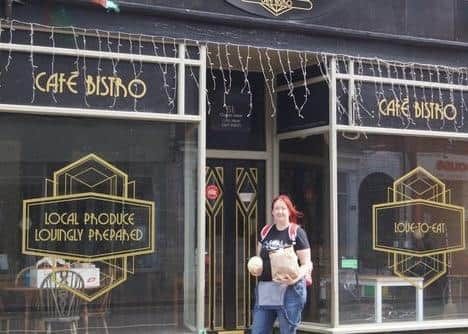 "We've got an app to order all food and drink.
"Everybody has done an online Covid-19 course to learn about the disease and how to prevent it spreading.
"All cutlery will be heated to 40 degrees before it goes to the table and we've got sanitiser dotted about all over the place.
"I'm looking forward to reopening - we've got really good customers and people have grown used to social distancing, and most of the customers we have are responsible.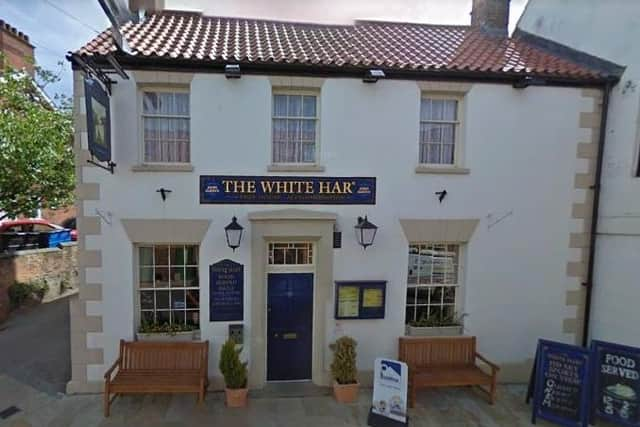 "We're certainly hoping that responsibility won't change when they've had a few drinks.
"People will manage themselves - it's up to them and we do the rest.
"We just want the sun to shine."
And Nicky Brooksbank, who owns Nice & Naughty Cafe Bistro in Market Rasen's Queen Street, is excited to get customers back in her shop.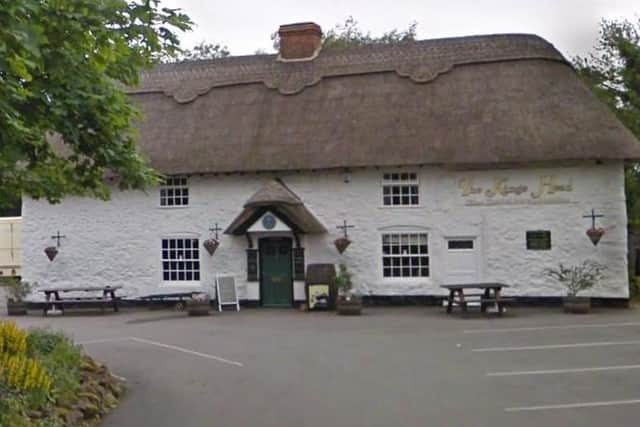 She said: "We've been open doing takeaway so we've done a bit of a slow reopening.
"We're allowing people to sit-in from July 4 - there'll be four tables, it's not many but at least it's something.
"We'll have a guest book to record everyone's key information for Track and Trace. We have to keep it for 21 days.
"We've got all of the measures in place. We're quite excited - we know there's demand there.
"We've got to take our temperatures before we start work, wear a new set of clothes each day, wear gloves, we've got litres and litres of antibac and I got personalised masks for all the staff.
"There's a lot of change."
Market Rasen's Aston Arms licensee John Bradley said: "Hopefully we'll be opening for the 4th, with table service both inside and outside, and appropriate spacing between tables, which we trust customers will respect.
"We've taken advice from the breweries.
"We're looking forward to being able to welcome customers back and look forward to everyone being out and about and enjoying themselves, taking into consideration social distancing."
Jeremy Sandham, licensee of the White Hart pub in Caistor, said: "There's a lot to do - we're trying to reopen on the 4th but there's a lot to do.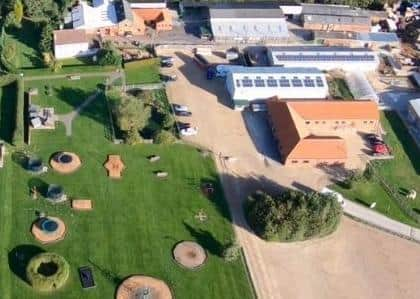 "The plan hasn't been finalised but potentially it'll be table service and you won't be able to stand at the bar, the list goes on and on really.
"People will potentially have to book tables rather than just walking in.
"We've got to reopen, we can't stay closed."
Out in Tealby, Sol Pickwell Nicolaou, who runs the King's Head, said: "We are hoping to reopen on July 4.
"It's been a difficult decision but we are fortunate enough to have a great space, particularly outdoors, which will allow us to adhere to social distancing guidelines.
"We are currently putting together our risk assessment and going through training requirements for our team.
"We will ensure they are all up to speed before opening. It is our ultimate desire to keep both customers and staff 
safe.
"We have, to date, implemented a one way system, there is a sanitising station on entry, in customer toilets and for the staff.
"There are screens on the bar, disposable menus and signage throughout to help customers.
"Staff are provided with masks and visors and other required PPE.
"It's been a very difficult time for most businesses and we are extremely grateful for the loyalty and support our customers and locals have shown over the years, and for the lovely messages throughout lockdown.
"We are very anxious about opening, but excited at the same time. We need to return to work for all our 
sanities.
"We hope, not just for us but for everybody out there, that our customers appreciate that things will be different and to please be patient with us.
"We're all trying our best in a situation none of us have ever had to experience."
Market Rasen mayor, John Matthews, who owns the town's Beechwood Guest House says he is 'desperate' to get business back, but is still being very cautious.
He said: "We were allowed on Monday [June 22] to open to key workers for single occupancy, but we can't cook for them so it's continental breakfast only and we're cleaning and sanitising all surfaces.
"Guests are responsible for their own social distancing.
"It's a big house so social distancing is not impossible, but you still have to be sensible.
"We haven't had any business since February 27 and have had cancellations for throughout the summer - a lot of weddings have been cancelled and events at the racecourse.
"We've lost over £10,000 of business.
"My wife has taken a job at Tesco, we've still got to pay the bills.
"I'm not allowed to let rooms to two people from different households.
"I'm taking every enquiry on its own merits."
Mr Matthews said during the lockdown he had an enquiry from someone from Hull who wanted to go on holiday in Market Rasen and someone from London who worked in a care home and wanted to stay so they could go to an interview in the area.
He said: "I said no to both - interviews should be taking place via Skype or Zoom.
"I'm desperate to get business back but I'm still being very cautious."
Over in the leisure industry, Wold View Fisheries owner Jessica Flint said: "Our cleaners clean to a high standard anyway and our accommodation is self catering and quite spread out anyway.
"I was a bit annoyed we had to shut because it's somewhere you could have come and socially distanced quite happily - we've the ideal location, away from everywhere.
"I'm glad to be reopening - it's a long time coming."
And a spokesman for Walesby Woodlands Caravan Park said: "Our toilet and shower block will comply with social distancing, payment will be over the phone and check-in will be 
online."
And Rand Farm Park, near Wragby, has also confirmed it will be reopening on July 4.
A spokesman said: "To minimise queues, we are asking all visitors to book online and select a specific time slot for arrival.
"There will, however, be some restrictions: we are still unable to operate skyrider, archery or allow access to the play barn for this initial phase of opening, and we will be limiting tickets for each day.
"We will also reopen our tea room, coffee 'baa' and kiosk (weather permitting) with some changes to the layout and the use of disposable crockery.
"We have been busy during our closure… with the addition of Perspex screens, hand sanitisation points, one-way systems and floor markers to maintain a social distance.
"We would like to thank [everyone for their] support during this difficult time.
"All the comments, likes and messages of best wishes have meant an awful lot to us as a family and as the Rand family, and we cannot wait to welcome you back."