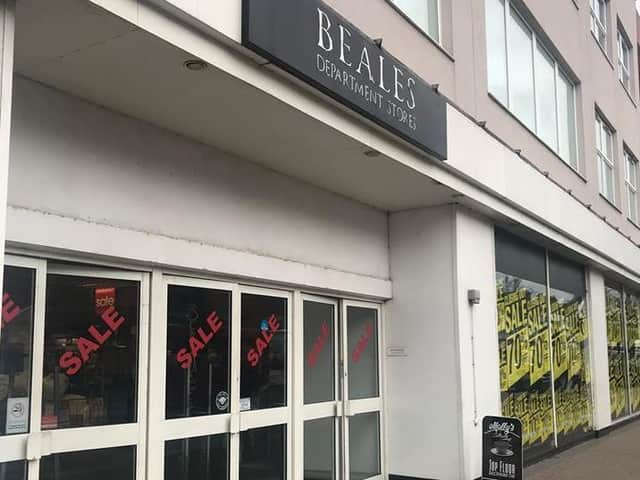 A Post Office spokesperson, commented: "Due to the closure of Beales Department store being brought forward, Skegness Post Office which is based inside, is closing earlier than expected.
"We are looking to see how we can maintain Post Office services on a temporary basis whilst we look for a permanent solution. Alternative branches in the area include Drummond Road and Burgh Road."
Yesterday the joint administrators of the Beales department store chain, Will Wright and Steve Absolom from KPMG, confirmed that all remaining Beales stores will close today, Thursday, .after "providing daily updates to staff via email in previous days"
A spokesman said: "While this is two weeks ahead of the administrators' original schedule, the impact of Covid-19 on the retail environment has meant that trading can no longer be supported.
"Staff will continue to work until close of business on March 21 to help box-up residual stock and assist with various other closure issues. Regrettably, the majority of employees will then be made redundant, with all salaries paid up to and including the date of their redundancy."
Will Wright, partner at KPMG and joint administrator, said: "Whilst it is regrettable that we have had to take this decision, especially given the fantastic support that the staff have provided to the business and the administrators since our appointment, the impact of these unprecedented circumstances has left us with no alternative option.
"We will be working with employees to ensure they have all the necessary information to submit claims to the Redundancy Payments Service, together with details of who to contact for any help and support they may require."
Two of the 23 Beales stores have already closed – Hexham on February24 and Great Yarmouth on March 15.
The full address of alternative Post Office branches are:
· Drummond Road Post Office, 138-140 Drummond Road, Skegness, PE25 3ES
· Burgh Road Post Office, 172 Burgh Road, Skegness, PE25 2RW
Any retailer interested in incorporating a Post Office in their premises should email [email protected] or 0333 345 5560, then select option 2. The vacancy will soon be advertised on www.runapostoffice.co.uk and our field team will be visiting the area to speak to local retailers about the opportunity.