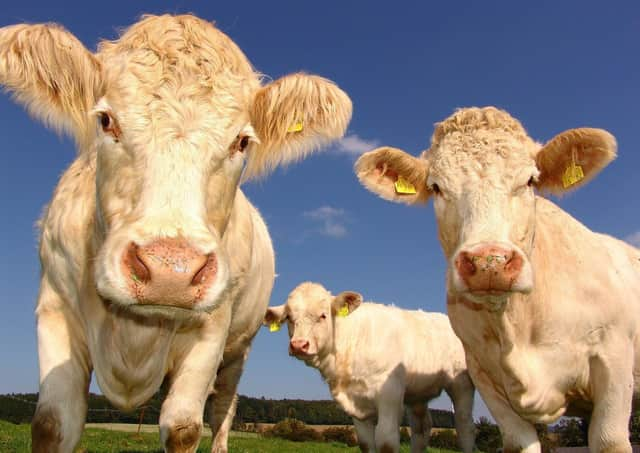 The decision comes after 'considerable thought' from the directors of the market, which is operated by Masons in Louth, as they feel it will better fit into the schedule of regional weekday markets, which are concentrated into the first half of the week.
Simon Williams, managing director, said: "It has become clear to us in recent times that we need to take this decision to give the market the best chance of thriving, hence our decision to move the sale day to the beginning of the trading week, rather than leaving it as it is now, on a Thursday."
He added: "As a key part of the food chain, livestock markets must adapt to current and fast changing trading conditions and as a relatively small provincial livestock market, we need to be flexible and innovative to best serve our farmer client base as they demand the best possible live weight prices.
"This change will help us to promote a thriving livestock auction environment."
The new sale arrangements started yesterday (June 1).
Mr William continued: "For the market's new summer schedule, the sale bell will ring around 3pm each week for the prime cattle, bulls and cull cows followed promptly 
by prime lambs, hoggs and culls. Store sale times will vary to suit the season.
"The response from our client base has been supportive and we are convinced it is a positive step for the future of the market.
"We will leave these new arrangements in place with certainty until the autumn, when hopefully the coronavirus-related restrictions are behind us.
"We will then review the situation, and then only with absolutely the best interests of the local livestock industry, our clients and customers in mind.
"Our early autumn sheep sales and store cattle dates will be set and agreed as soon as it is feasible to do so, as yet no firm plans have been made for those all-important sales in the farming calendar."
The market has been able to continue operating carefully during the coronavirus lockdown, as they are a key food chain business.
• Visit www.louthmarket.co.uk for further information.