The company has appointed KPMG as administrators after failing to secure a sale.
It is understood there will be no immediate closures and Beales stores will continue to trade, although the website is offline.
Advisors from KPMG were initially engaged by the business in December 2019 to explore possible sale and refinancing opportunities.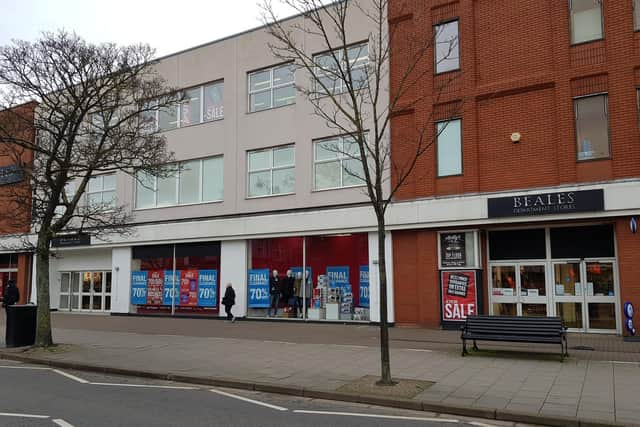 Despite interest from a number of parties, this process did not secure any solvent solutions for the Company, and as a result, the directors took the difficult decision to place the companies into administration.
The joint administrators will continue to trade all 23 stores as a going concern while they assess options for the business. All members of staff have been retained by the joint administrators to assist in trading the stores.
Will Wright, partner at KPMG and joint administrator, said: "For over a hundred years, Beales has been a stalwart of the high street in market towns up and down the UK, but like countless similar retailers, has found trading in recent times to be incredibly tough.
"With the impact of high rents and rates exacerbated by disappointing trading over the Christmas period, and extensive discussions around additional investment proving unsuccessful, there were no other available options but to place the company into administration.
"Over the coming weeks, we will endeavour to continue to operate all stores as a going concern while we assess options for the business, including dealing with prospective interested parties. During this period gift vouchers, customer deposits and customer returns/refunds will continue to be honoured."
Closure of the Skegness store would mean a new home would also have to be found for the Post Office. In Lincolnshire, there is also a store in Spalding.
Last week it was reported that Beales, which is one of the oldest in the country having started trading in Bournemouth in 1881, was desperately seeking help from a new buyer to prevent it plunging into administration.
Beales posted a loss of £3.1m in the year to March 2019, which was up from £1.3m.
The news came amid a time of crisis for the high street nationally, with UK retail sales falling for the first time in 25 years.
The possible loss of Beales in Skegness was also on the agenda at a meeting of Skegness Business Area Chamber.
Paul Dixon, chair of the Chamber, urged residents to shop locally so the town centre could remain vibrant. He said: "We would be devastated to see Beales leave Skegness.
"The store provides a wide range of products and services such as the Post Office which are not available elsewhere in the town centre and many of our residents rely on the customer service they get from this great store.
"We are really hopeful that a rescue can be agreed and they will stay.
"I urge everyone to shop locally to keep our town centre the most vibrant it can be."
Mayor of Skegness Coun Mark Dannat said traders have suffered for many years due to the high street being 'over valued', forcing the rents to rise through the roof.
"Whilst most people blame online shopping and the uncertainty (Brexit) that has been holding people back for the last three years, it is plain to see that with the right rent reviews in place, new investment can be made, allowing major retailers to enter our town and succeed.
"Some of the big major retailers have entered 2020 announcing store closures all over the country so it's not just Skegness.
"Whilst I would always urge people to shop locally and keep our jobs safe, I would also like to urge the property owners and property development companies that own these stores and shops to look at making rent reviews and setting them at a reasonable rate, so the shops have the chance to invest and raise their profile.
"Other areas of the town have grown with shopping areas, and I trust that this is just the start and they will continue to invest in Skegness.".
However, should Beales be forced to close, residents are already making suggestions about what could replace it.
After the Standard announced the news, more than 100 people commented on Facebook, with many of them calling for new stores for the town, such as Matalan or Primark.
Sandra Smith said: "I live in Skegness and I must say I think we are desperately in need of affordable decent stores like Matalan or Primark which would have a massive turnover."