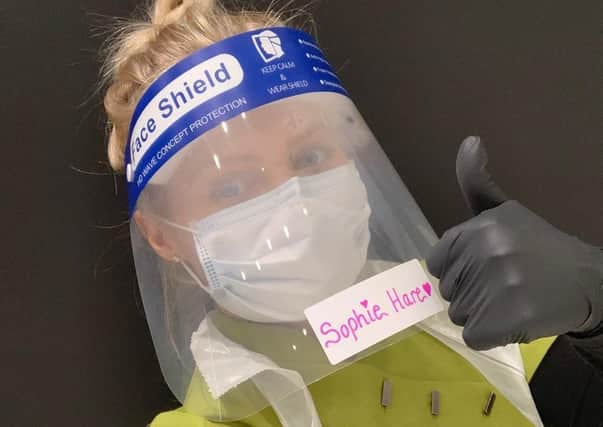 In line with government Covid-19 directives, Hare and Beauty's salons in Ruskington and Heckington closed their doors in March.
Proprietor Sophie Hare commented on the salon's Facebook page: "We and many other businesses have just survived one of the toughest professional/personal/financial/mental challenges we have ever faced," and she said the journey is not over yet. "We don't have the same businesses we had three months ago," she said as the battle to rebuild the business begins from July 4, if given the go-ahead by the government. All staff have been furloughed, but two have had to be made redundant.
She now has only two nail stations in her Ruskington nail bar compared to the usual six, to comply with guidelines, and everything will be contained downstairs.
Sophie said: "Sometimes you need time to see what needs a bit more attention, but now I just want to get back to work." She still fears it might be too early.
There is likely to be a surge in initial demand once open, but then she wonders whether people will be more careful about spending their money on luxury treatments.
Sophie has redecorated, cleaned and acquired PPE for staff and customers, admitting: "The only down side is how hot you get behind a mask and visor, so I have banned certain treatments." But she added: "You are possibly putting lives at risk if you don't follow the rules."
Only half the staff are able to work at a time and so she will open an extra 84 hours a week. She is considering specific hours for vulnerable clients.
Client support has not dwindled and her "amazing" team is looking forward to meeting them again as many become friends.