Boston-area motor group donates hundreds of pounds to Pilgrim Hospital from lockdown sales
A Boston-area motor group has donated hundreds of pounds to the town's Pilgrim Hospital.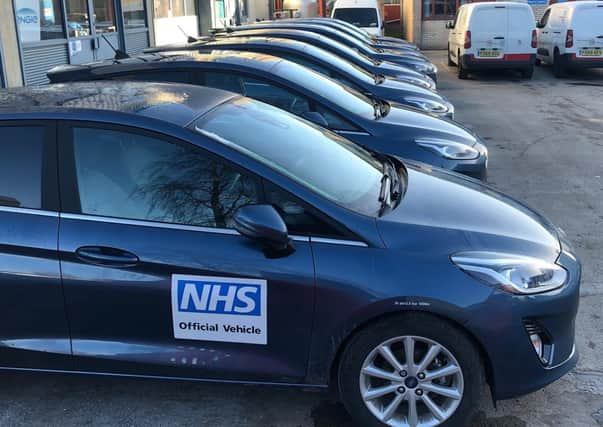 For the November lockdown, Taylors Motor Group decided that it would donate £25 to the hospital for every car it sold during that period (through the socially distanced, click-and-collect service it adopted).
"We all appreciate all the hard work of all our NHS staff, and this seemed like the perfect way to show our appreciation," said Megan Taylor, who handles marketing for Taylors.
In the end, some £825 was raised for the hospital.
David Everitt, fleet manager for ULHT, described the donation as 'a very thoughtful gesture', and said the trust was 'extremely grateful for the consistently excellent support' Taylors provides.
"The team at Taylors would like to thank all our customers for their support throughout 2020 and into 2021 – during the new national lockdown we remain open for service, MOT and click-and-collect sales," Megan added.
During this current lockdown, the business remains open for MOTs and servicing and click-and-collect sales.