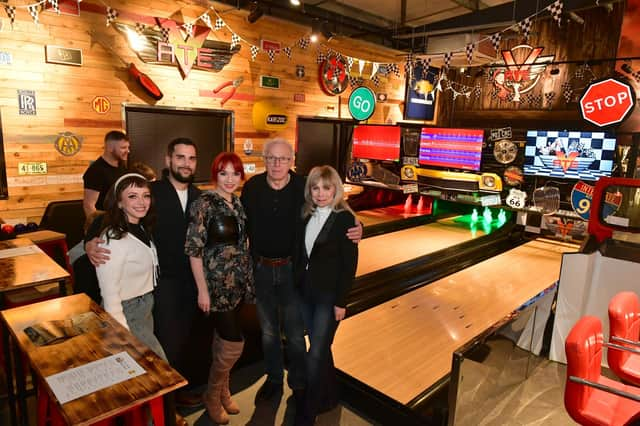 ​V-ATE, which is based off the A16/A17 roundabout at Sutterton, has added three boutique bowling lanes to its dining area.
Boutique bowling resembles traditional 10-pin bowling, but with a few differences: the balls do not have holes and are smaller (making them more suitable for diners of different ages), the pins are slightly shorter in height, and the lanes slightly shorter in length. In addition, players do not have to change their footwear.
The lanes have been custom-made by another local business – Lynx Bowling – and can accommodate up to six guest each; one is wide enough for wheelchair users.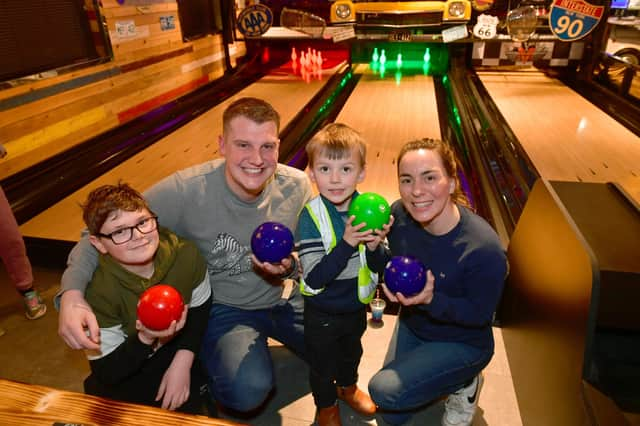 The aim is enhance the customer experience during what has been and continues to be a challenging period for the sector.
The business was founded in 2017 by directors Bob and Lesley Wilding, alongside their daughter and son-in-law Victoria and Neil Burden, as a sister restaurant to the New York-themed Witham and Blues at Langrick. Sadly, amid such challenges as soaring energy costs, the Witham and Blues was forced to close last summer.
Regarding this new venture, as spokesman for V-ATE said: "To keep our business competitive during such an uncertain time for hospitality, we have decided to transform our already unique restaurant into a leisure business locals can be proud of."
Following a soft launch event, the business is now inviting online bookings for the feature. For more information, visit www.v-ate.com