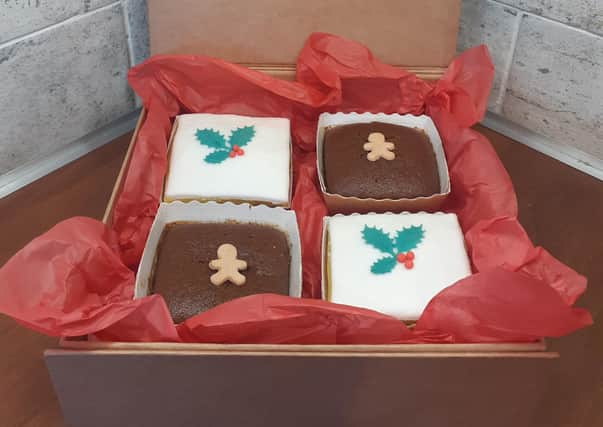 Catherine Holmes, of Beyond The Icing, has taken the step amid widespread cancellations or postponements of the kind of events that would feature a professionally made cake.
Catherine set up the business in 2016 following the death of her father; she was in a stressful job as a finance professional at the time and 'wanted a change', she said.
"I have baked cakes for almost 40 years and was increasingly being asked to bake cakes for others, so the business was born," she said.
Since launching Beyond The Icing, Catherine has made a wide range of cakes, from cupcake bouquets to a three-dimensional motorbike. The business also offered baking parties for children's birthdays in the client's own home.
"Then the pandemic arrived and almost overnight all celebrations and weddings were cancelled or postponed," she said.
After spending the first lockdown enhancing her skills in sugar flowers and modelling, she had now decided to diversify.
"It may only be cake, but a cake can brighten someone's day and show they are being thought of – I call it a hug in a cake," she said. "As we are all limited to the number of people we can see and we want to protect those most at risk, I decided to offer a postal cake service – a selection box of cake if you will."
The cakes created as part of the new service have been tailored with postage in mind and are freezable. They come in gift boxes, each containing a selection of flavours (with one box Christmas-inspired).
Form more information, see www.beyondtheicing.co.uk