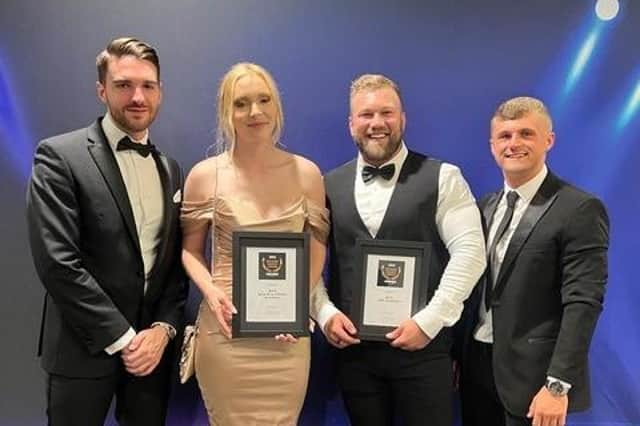 Pictured (from left) Joseph Pinner (friend), Sarah Chenery (owner), Thomas Chenery (owner), and Callum Hallam (friend).
Mayhem Gym, part of the Riverside Industrial Estate, picked up Best New Business in Lincolnshire and Best Health and Fitness Business in Lincolnshire at the 2022 Englands Business Awards for the East Midlands region.
It followed a nomination from a member of the public.
The business opened in the spring of last year.
A close-up of the awards.
Co-owner Tom Chenery said the business was 'amazed', 'overwhelmed' and 'eternally grateful' to receive the honours.
"Thank you to everyone past and present that has set foot in Mayhem Gym. You make it what it is – one big family," he added. "Thank you to everyone that voted for us for these awards."