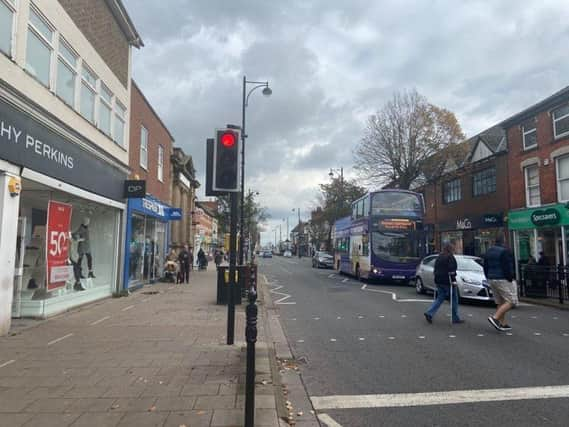 The reaction follows the Prime Minister's announcement that England is set to enter a four-week lockdown from tomorrow (Thursday, November 5).
On Monday, caravan parks who had planned to take advantage of an opportunity agreed with East Lindsey District Council to extend their season until January next year were announcing they would now close at 4pm on Wednesday, November 4, 'in line with the latest Government regulations'.
And non-essential shops, local pubs, entertainment venues and leisure centres were also informing customers they would be closing from Wednesday night.
Paul Dixon, chairman of Skegness Area Business Chamber told the Standard it was important the news came with a positive message about the future of the coast.
"I am saddened that it has come to this again," he said.
"Here in Skegness we have been working hard to make our business premises Covid secure.
"Our reward for the time, effort and money and the support of our great staff is that incidence of the virus in the Skegness area has been relatively low.
"Staying in Tier One was a credit to our community and businesses and with good reason - we have been quietly optimistic that we could stay this way.
"Now, of course, the National Lockdown has been announced and we will, of course, comply.
"We have the best interests of the nation central to everything we do and we hope that very soon we can be back on track."
Mayor of Skegness, Coun Mark Dannatt - who is also a local businessmen and has the Seaview Pub - also said it was important people realised that in spite of restrictions imposed on businesses during the summer 'we are still here'.
"It has been a difficult summer with respect to the hard work that we have had to put in to keep customers and staff safe, but business has been good," he said.
"People have adhered to the rules and trade has been great for this time of the year.
"We were all looking forward to an extended season and now this.
"We now hope the Government will support us through these hard times.
"Any compensation for the new lockdown will not make up for what we are losing - or even pay the bills to keep closed.
"All we can ask is people adhere to the new guidelines and bring us back to normality as soon as possible."
East Lindsey District Council leader Coun Craig Leyland praised the "fantastic spirit" residents had shown following the rules set out by the Government.
Coun Leyland said: "Since we exited the national lockdown earlier in the year, residents across the district have shown a fantastic spirit in following the rules set out by Government, helping to control the spread of the virus.
"As we now prepare for this latest phase of restrictions to come into effect from Thursday, I have no doubt that residents will show that same level of community spirit once again.
"It is natural, at a time such as this, that you will have questions and no doubt feel a sense of unease about what the coming four weeks will look like.
"As a Council we will work closely with our partners to ensure that those who need help throughout this time have access to the support they require.
"We will also do all we can to ensure that any impact on the day-to-day services we provide is minimised.
"I recognise that coming to terms with these new restrictions, after months of a return to something close to normality, will be hard on all of us but I would ask all our residents to ensure they familiarise themselves with the new rules and follow them once they come into effect from Thursday.
"If we come together as we did during the Spring, I know that we can do our bit to restrict the spread of the virus and hopefully return to a level of normality in December."
COVID-19 INFORMATION AND ADVICE
If a resident have been told by the NHS to self-isolate, either because they have tested positive for COVID-19 or have been in contact with someone who has tested positive, they may be entitled to a £500 Test & Trace Support Payment. The District Council have also implemented a local discretionary scheme for people who do not meet the main criteria but are facing financial hardship as a result of self-isolating. More information on the eligibility, application and FAQs is available at: www.e-lindsey.gov.uk/testandtracesupport