Call for patience as coast prepares to re-open
Visitors are being urged to be 'patient' when the hospitality industry along the East Lindsey coast re-opens to the public for the first time in almost 15 weeks.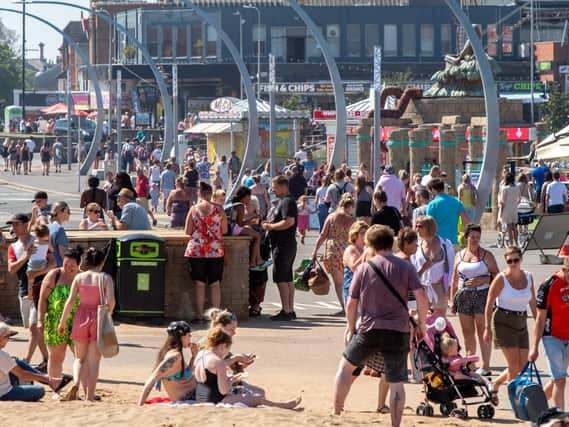 Back in March Covid-19 called time on pubs, caravan sites, hotels and B&B's in ways not even wartime and floods have impacted throughout the area's long history as a holiday destination.
However, on July 4 - following the Government's easing of restrictions on non-essential shops last month - America's Independence Day will become a special celebration in our diary when caravan sites, hotels, B&B's, pubs and restaurants can welcome back customers.
Last week's heatwave saw thousands rush to the seaside, indicating the love affair the East Midlands has with the coast has not been wavered by pleas by the local authority at the beginning of lockdown to 'stay away until the coast is ready'.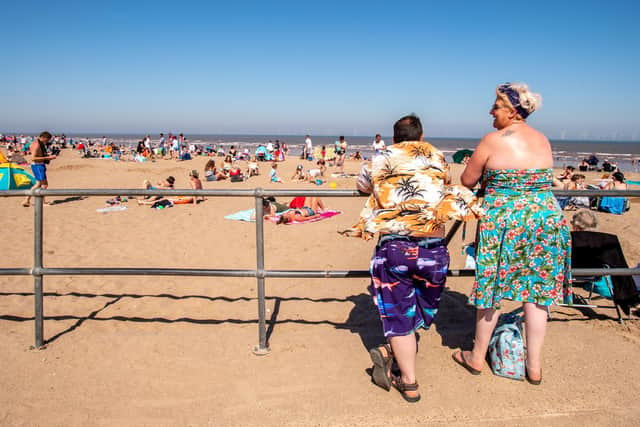 However, getting ready has taken weeks of planning and businesses know some of the measures put in place to keep visitors and staff safe may not be popular.
Paul Dixon, chair of the Skegness Business Area Chamber made a public appeal for visitors to be patient. He said: "As local pubs and restaurants now rush to finalise plans before reopening on the 4th, please remember that not a single member of bar staff or waiter is suddenly an expert in disease control, politics or even the policies of their own workplaces.
"So when 20 of you show up to finally go out on for a meal or drink after three months of lockdown, it's not the minimum wage barmaid's or waiter's decision to enforce the new rules, but they have to as part of their job.
"When 10 of you try to book a meal because you've not seen your grandkids for three months, it's not the manager's fault group sizes may be limited, so don't demand to see them and tell them they must seat you.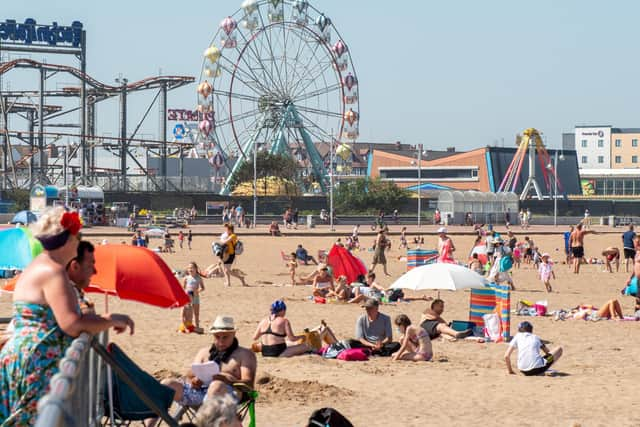 "Prime Minister Boris Johnson is again relying on the 'common sense of the people', so please remember that when pubs or restaurants aren't exactly how you remember them, or hoped they would be, it's not their fault.
"No, they can't just move some tables together. No, they can't turn a blind eye just this once.
"And no, a bad Trip Advisor review won't help or force them to break the rules.
"Things will get back to normal, just not straight away.
"The hospitality industry is facing the biggest challenge in recent history and fighting for their lives.
"Millions of jobs rely on it, and they will be trying their hardest in very difficult circumstances to offer you the best experience they can.
"Please help by showing some understanding, and please support them as much as possible to ensure their survival."
The Woolpack in Wainfleet is one of the pubs in the area with accommodation and a restaurant looking forward to welcoming customers.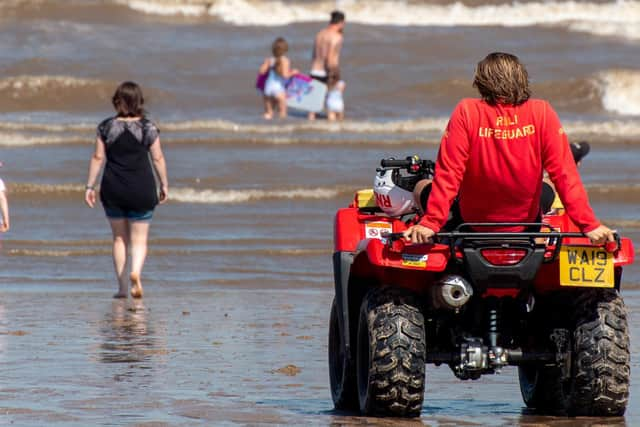 Landlord Mike Bradbury said they had expanded the outdoor area with extra picnic tables, portaloos and even a TV for sport.
The bar area has been screened off and remote ordering from apps encouraged at tables in the larger function room.
This is in addition to regular deep cleaning, availability of hand sanitiser and signage.
"In spite of the Government guidelines for the hospitality industry being 43 pages long, a lot is being left to us to put in place, including a risk assessment," said Mr Dixon. "However, customers wearing face masks is not included in this.
"It will be great to open again and we will have to see how that looks after the weekend."
Caravan sites will see the biggest influx of visitors. Rick Coates, marketing director at Blue Anchor Leisure, said: "We have been busy in preparation for welcoming everyone back and our parks reopening,
"We are closely following all guidelines set out by the Government and advice from the BH&BA across all our 13 parks and venues to ensure everyone can enjoy their experience with us.
"There has been a substantial cost for us to be compliant with these guidelines but it's a cost we are happy to cover as the safety of our guests and staff is our main priority."
After weeks of us coping with 'home-dos', hairdressers will also be a welcome addition to what is on offer on the high street.
Amanda Flint owns Hair and Graces in Chapel St Leonards and says she thinks the next few weeks will be challenging as customers get used to new guidelines.
Having gained two 'corona-diplomas' while in lockdown, her two employees have been called to the salon on Friday for staff training in the new PPE.
"I've been really busy getting the salon ready - it's been deep cleaned as well as decorated and there will only be two customers and two staff at any one time," she said.
"We are really looking forward to welcoming customers back and we hope they understand what we have put in place is for everyone's safety."
Visitors are without doubt excited to see more attractions re-open - and Skegness Pier and Fantasy Island in Ingoldmells have both published the changes that have been put in place to allow this to happen.
Skegness Pier said: "We are absolutely delighted to announce that following the Government's COVID - 19 guidelines we will be opening the majority of Skegness Pier's facilities on Saturday 4th July. This will include all arcades, Pier Beach Bar, Escape and Laser Quest Skegness (must be booked online), Hologate VR Skegness, outer deck attractions, diners and cafes.
"However, our Bowling facilities, Captain Kids Adventure World and Tattoist will remain closed."
Fantasy Island in Ingoldmells, which re-opened its market with a one-way system last month, is looking forward to seeing much of the rest of the park operational.
Visitors are being urged to pre-book ride wristbands ahead of visits and all details about the measures put in place are available on their webside.
Paige Harris, marketing supervisor, said: "After months of uncertainty for the leisure industry, I couldn't be happier to finally see a bit of light."
Also reopening are Skegness Aquarium and Natureland.
Skegness Aquarium said: "We are nearly ready to welcome you all back to our amazing Aquarium.
"New safety measures are in place and limited capacity."
For Natureland, it will mean a welcome boost to their income after being forced to close for the first time in 55 years and launching an appeal for help to keep the animals fed.
A one-way system will operate and a kiosk for refreshments. However, popular feeding times will not be taking place to avoid 'large gatherings'.
"We have no idea how busy we will be so please be patient with our staff," a statement reads. "We will do our best to make sure your visit is as enjoyable as possible."
There will be more opportunities to keep fit too. Jack Johnson of Phoenix Fitness is opening an outside gym on Saturday on over an acre of land in Addlethorpe.
"We are super excited about this and are holding an open day on Saturday for people to come and see the facilities," he said. "There will be Olympic lifting, cardio, a tough mudder style course and people can find ut more by messaging us on our Facebook page."
Messages of support to the businesses re-opening have been received from the Mayor of Skegness Coun Mark Dannatt and Mayor of Spilsby Coun Terry Taylor.
Coun Dannatt said: "I would like to wish all the businesses every success on the reopening of their businesses on July 4.
"It has been a very difficult start to the year with some businesses not even having the chance to open for this season until now.
"Skegness is a very resilient town and It has had to deal with uncertain trading times many times before due to horrendous weather scenarios but we have never had the challenges that we face today but I'm confident it will bounce back.
"I do hope that everyone, whether they live here or are visitors to the town, will be patient while we rebuild our resort under the new guidelines and look forward to a brighter and less challenging 2021."
Coun Taylor said: "It will give a great lift to the town to see pubs and accommodation opening up again in Spilsby - I know they have put in a lot of hard work to refurbish and prepare safe measures during the lockdown.
" I am confident our local people will support them and adhere to all the necessary safety measures"