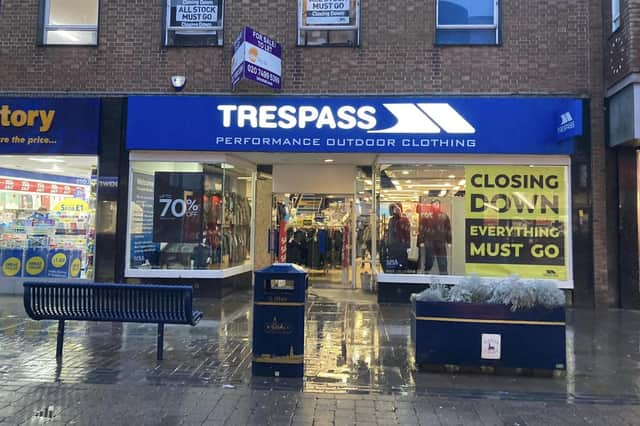 More than 70 objections were received to an the application for the former Trespass shop on Bargate.
The Stop the Slots campaign have declared victory after rallying residents against it.
They say their pressure also led to an appeal for another 24-hour centre on the street being dropped last year.
Co-founder Suzanne Welberry said: "Boston is becoming too hot to handle for gaming companies. It sends a message that residents don't want any more of these in the town centre.
"There were very few dissenters who wanted this plan to go ahead – everyone was appalled by it.
"This is great news but we're cautious because we don't know what the developers are thinking – perhaps they've found a better premises somewhere. We will be staying vigilant and scanning the planning pages.
"There are still 15 gaming centres in Boston, so people won't miss out, but it's important we don't have them in the town centre.
"Hopefully this will give local independent shops the confidence that they can open up in the town centre. There is the will to build Boston back up into the market town it used to be.
"It's a victory for the ordinary man in the street. I would urge people to think about which councillors have stood up to gaming companies in the May elections and which haven't."
The plans were originally submitted by Leeds-based luxury gaming centre Luxury Leisure.
Councillor Yvonne Stevens (Conservative – Trinity), who called in the application to planning committee, previously said there were already enough gaming establishments in the town.
"Wages are low in Boston and people are tempted to try and make a few shillings go that little bit future," she said.
"It's a very sad state of affairs when the town is filled with gambling and betting shops."