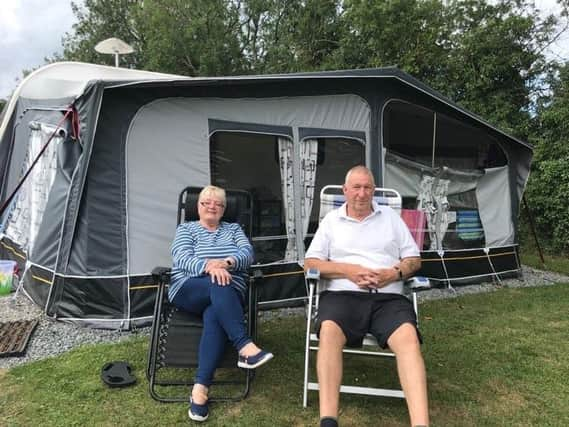 Rose and Dave Gill wanted to avoid the rush and drove quietly down the drive at Jockhedge Holiday Cottages, Farmhouse and Touring Site before jumping into bed.
Seasonal visitors, they are used to being first on site, having visited the countryside spot with its lakes and walks since it opened six years ago.
"We just couldn't wait to get back to the Lincolnshire countryside having been in lockdown for weeks," said Jill.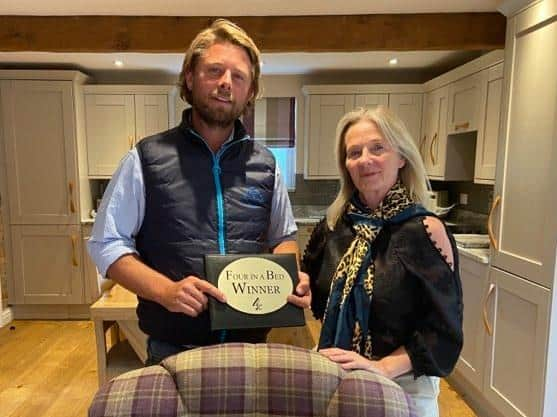 "It's so beautiful and relaxing here. I have two dogs and we love walking to the local pub - and my hubby couldn't wait to go fishing.
"We are always made so welcome and feel really safe here with what has been put in place to prevent the spread of Covid-19."
Interest in Jockhedge Holiday Cottages, Farmhouse and Touring Site has increased more than 500 per cent since the mother and son team of Karen and Liam Cumberlidge, who run the business, recently won Channel 4's Four in a Bed.
They were competing against couples from Durham, Devon and Dorset and had no idea how they had done until the end of the week.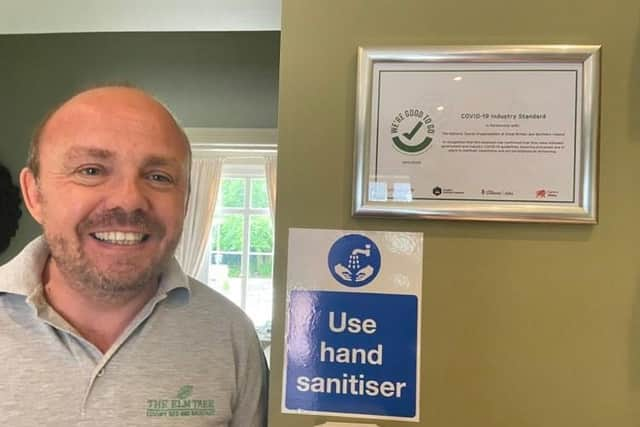 "We were so pleased to win but it was an exhausting week - long days and retakes," said Karen. "And the phone hasn't stopped ringing with enquiries so it was good for business."
All eight cottages, a large farmhouse and the caravan site for 20 tourers are opening for business, with a focus on maintaining their four star gold rating with the Tourist Board, including 100 per cent for cleaning.
Liam said: "We are definitely ready to open and we can't wait to invite everyone back and to get back to normal.
"Our customers are self-isolating anyway in tourers, many with their own showers and toilets. But we have made changes, including putting in a one-way system to our toilet block and have gone above and beyond with our cleaning this year."
An award-winning boutique B&B near Spilsby has also been striving to maintain its Visit England 5 Star Gold Award and Breakfast Award standards on re-opening.
The Elm Tree in Hundleby welcomed back its first guests yesterday (Tuesday) - and it couldn't have come a day too soon.
"We've been open for four years now and had just got to the point when we were getting repeat bookings and come off booking.com which is expensive - and then lockdown happened," said Jonathan Wilkinson-White, who runs the business with his husband Chris.
"At the start we had no idea how we could survive but have managed to do really well with takeaway afternoon teas.
"Re-opening is really hard for us because the restrictions impact on the very essence of what we do in offering the very best service.
"For instance we always made our own granola and biscuits for the rooms, but we have bought in everything individually wrapped to avoid risk.
"We are letting only two of the four rooms to maintain distance for the guests and they will have breakfast in separate rooms, with orders placed on a separate table to avoid unnecessary contact.
"Our guests have been lovely, though, with one couple wanting to pay for the stays they knew they would be taking to help us stay open.
"We've also had some lovely messages.
"We have our 'Good to Go' certificate and we can't wait to see everyone again."