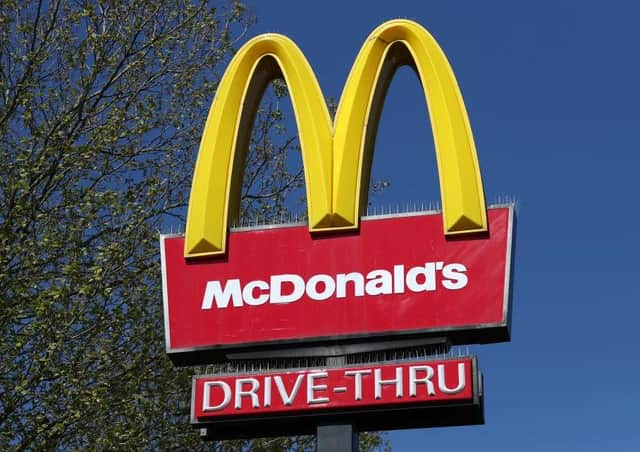 The original plans were submitted to the district council last June and granted formal approval in November, but a new application was submitted this month due to several changes, including the layout of the overall site.
As can be seen in the two design plans, the previous application would have seen the restaurant and the coffee shop at the north of the site, with access from Lincoln Way into the main parking area.
The new plans, however, propose that the coffee shop should be situated to the east, the McDonald's to the west, with the main parking area being located between the two buildings. Access will still be via Lincoln Way.
A planning, design and access statement from JMS Planning, on behalf of the applicant EG Group, states: "This application is an update of the 2019 permission, which has been amended to address matters to the site boundary.
"This application includes further information pertaining to Construction, Environmental Management and Traffic Management and Operational Delivery Management, details of which were imposed under planning condition on the 2019 permission."
The new plans will retain most of the features of last year's successful application, including 73 car park spaces, two electric vehicle charging points and bicycle storage.
The new restaurant and coffee shop will create approximately 85 full and part time jobs.
• The Louth Leader has contacted McDonald's for comment, and further information including the expected opening date.