Cheers! Louth pubs and restaurants prepare to reopen
The hospitality industry is preparing to re-open its doors across the country on Saturday (July 4) - and the pubs, hotels, and restaurants in Louth and the surrounding area are no exception!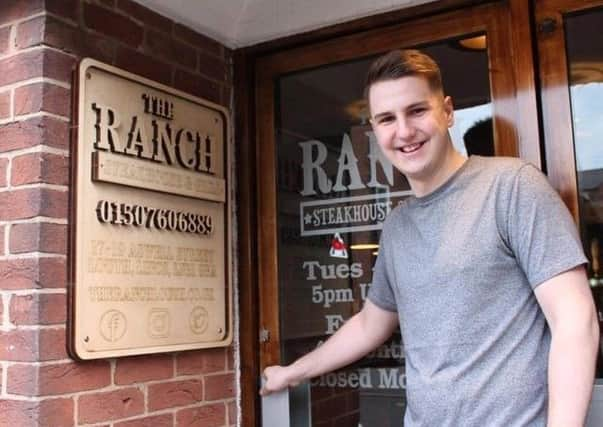 Following Prime Minister Boris Johnson's announcement on June 23 that many hospitality businesses will be allowed to reopen as the Covid-19 restrictions ease this weekend, local businesses have been carefully adapting their premises so that social distancing and suitable hygiene measures are in place.
Louth businessman Oliver Crossland, who owns Mr Chips of Louth and The Ranch in Aswell Street, told the Leader: "We re-open (both premises) on Saturday July 4.
"At Mr Chips, we have removed every other table to help us with the social distancing, whereas in The Ranch we have had to do a little more as we seat more people there. We have removed 11 tables at The Ranch to ensure our customers and team are safe and always at the minimum one metre distant apart.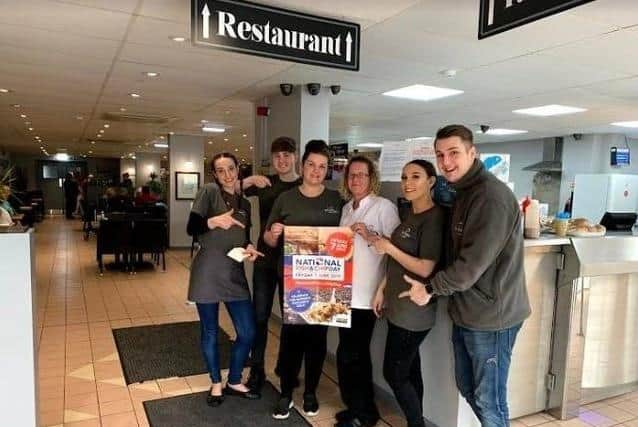 "We have had the guidelines come through this morning, so we will be studying them and will have the entire restaurant to a Covid secure standard before re-opening."
There had been, perhaps, a risk that customers would be too anxious to visit restaurants immediately after the restrictions have been eased, but thankfully for restaurants such as Mr Chips and The Ranch, these fears have proven to be unfounded.
Oliver continued: "It's been an unbelievable response since announcing we are to re-open.
"We've taken over 500 individual bookings in under 24 hours, so I think people have missed us!"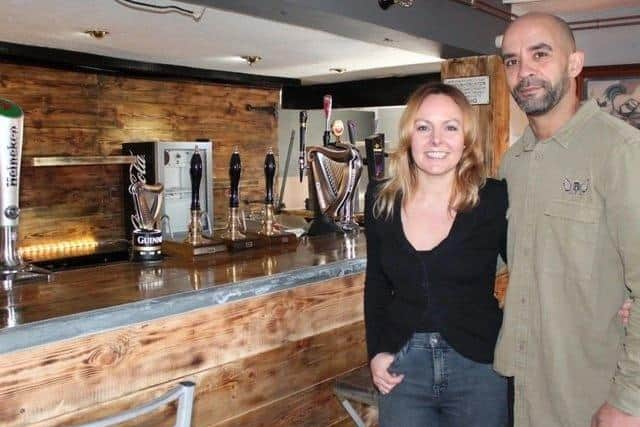 It's not just tasty food that local customers will be keen to get back to - but also the chance to enjoy a good old pint at their favourite local pub.
The team at the Boar's Head, in Newmarket, have been keeping their patrons up to date with developments via social media - including photographs and videos of their brand new beer garden, which will ensure that more customers will be able to enjoy a drink while keeping safe.
Husband-and-wife team Marlon and Gemma Jones, who run the pub, explained on social media: "This Saturday we will be opening our doors again.
"First and foremost, we have to be safe. We have implemented many slight changes to accompany reopening, with a one way system through the pub, a screen at the till, sanitising stations, and regular cleaning and sanitising all areas.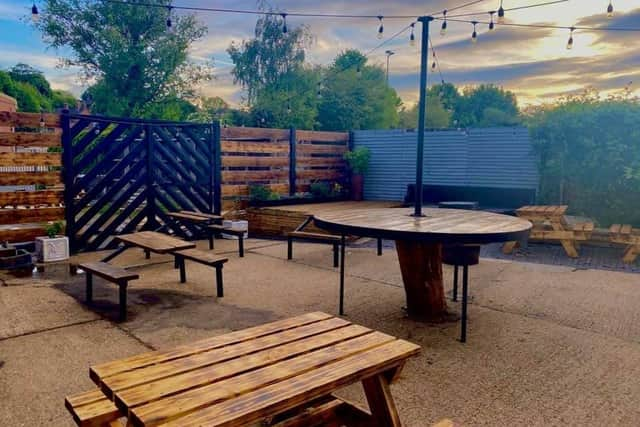 "We understand that there will be a mass of emotions, from happiness to worry. Some cannot wait to get back to their respective local pubs, whereas others will still have concerns. We assure you we are doing everything we can to be safe, kind, and most of all, Covid secure.
"We will be opening tentatively, and food sales will start again in the very near future. We look forward to welcoming you back!"
Meanwhile, The Masons Arms Hotel in Cornmarket, Louth, have been adapting their premises in preparation for reopening this weekend.
A spokesperson said: "We are re-opening our restaurant and 'Library' on the July 4, and we shall be open daily, from 10am until 4pm.
"At first we are only going to be serving cakes, coffees and drinks, with a view to start up a light menu in the near future.
"It will be table service only, with payments also being taken at the table; we are encouraging card payments but will take cash if needed.
"We have removed tables from the restaurant and library, to ensure all tables are socially distanced and have also placed screens throughout.
"Pre-booking is not needed, and tables will be allocated on a first come, first served basis.
"We will also have two tables outside, in the area next to the indoor market.
"Customers in the library will be encouraged to use the disabled facilities rather than the main toilets, in order to reduce contact in corridors.
"Customers will also have to ask staff for a key to the toilets, so that the amount of people in these areas is limited."
It should be noted that many hospitality businesses found that adapting their premises and making preparations to reopen were still ongoing, with several businesses holding back about their reopening plans when approached by the press.
• Pick up next week's Leader (July 8) for more news and pictures from the 'grand reopening' weekend on Saturday!