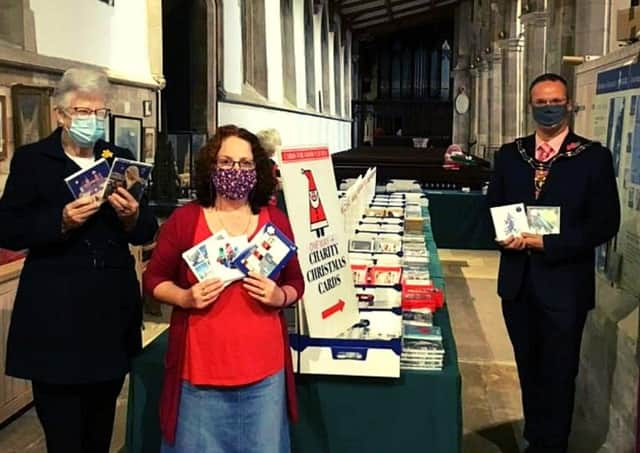 However, there are plans under consideration for a 'click and collect' service to be launched while the lockdown is in place.
Cards for Good Causes, a not-for-profit organisation, has a huge selection of charity Christmas cards and seasonal gifts with 100% of its proceeds donated to local and national charities.
Last year, Cards for Good Causes raised over £5 million for charity and has aspirations to do even better this year with charities needing vital funds more than ever in the current Covid-19 crisis.
The Louth pop-up shop is part of a network of more than 200 temporary shops around the UK.
It represents more than 250 charities including Cancer Research UK, Barnardo's, Alzheimer's Society and RNLI as well as a number of local charities such as the Lincolnshire & Nottinghamshire Air Ambulance and Lincolnshire Old Churches Trust.
There are hundreds of different Christmas card designs on offer, as well as traditional advent calendars and candles, wrapping paper, gift tags, napkins and stocking fillers.
Gabriella McCree, Shop Manager for Cards for Good Causes says: "We love bringing the Christmas spirit to town and being a part of the local community.
"Buying charity Christmas cards is one of the simplest ways to support good causes this festive season."
The shop opened in late October and was going to be open six days a week. It will stay open today (Tuesday) until 6pm.
However, it will have to close from 4pm tomorrow (Wednesday) until the national lockdown has concluded.