Circus Mondao should now be well into their tour of Wales - but Covid-19 forced them to return to their base on a farm near Spilsby.
They had only managed to work for two weeks in February at the the start of the season in Boston - and having used the money from last year to survive the winter, the past few weeks have been tough.
Performers from Europe did manage to get home but cancelled flights meant there was no hope for the nine Brazilians and three Moroccans. And now with Covid-19 rife in Morocco, they do not want to return home.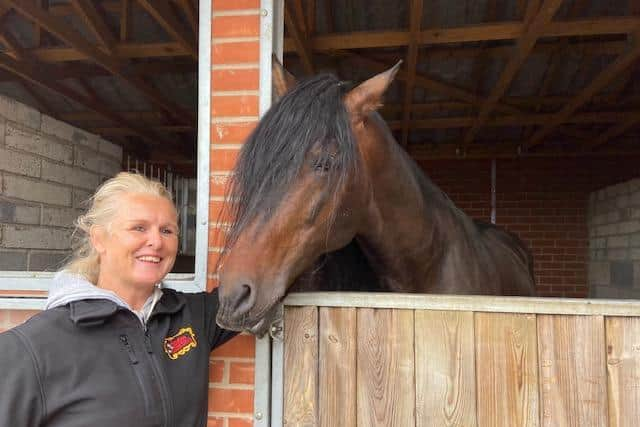 Living in their trailers on the farm, their days have been spent caring for the horses, camels, llamas and other animals - and practising their acts in one of the barns for when they can perform again.
We stood in the barn where the Big Top was packed away and the Wheel of Death was gathering dust.
Petra Jackson, the ringmaster, said: "It's been really hard for us. It seems like the government had completely forgotten about us - we couldn't access any of the grants.
"Wehave been forced to live on donations from foodbanks and the generosity of local people to help us through this crisis.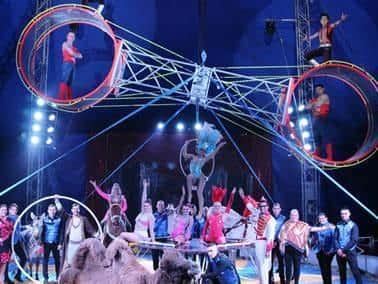 "Our performers from other countries would like to work - and there is plenty of it in the food industry - but their visas do not allow them to.
"They are only allowed to work in the entertainment industry.
"We are lucky to have a farm near Spilsby so we have been able to stay with our animals.
"We never, ever cut corners on our animals' welfare - even the wild animals no longer able to perform with us due to a change in the law earlier in the year are still with us and we continue to care for them.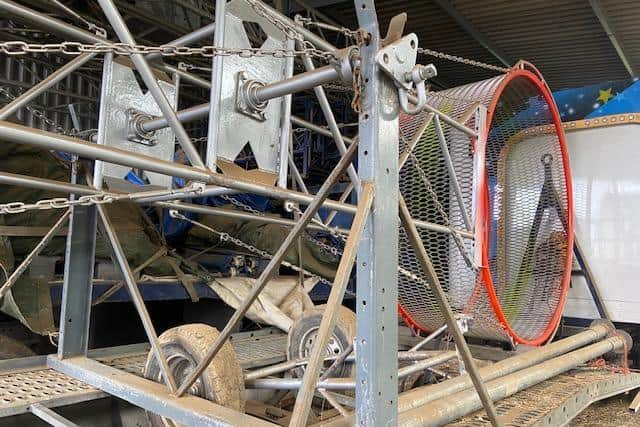 "Unfortunately, we would normally use the grazing to make hay for the winter so that has been a knock-on effect of not being able to get on the road.
"We only have a quarter of the hay we would normally have at this time.
"Our animals are used to the routine of performing and going to different venues, so they are a bit bored with the same-old, same-old and not seeing as many people.
"But their health is absolutely brilliant."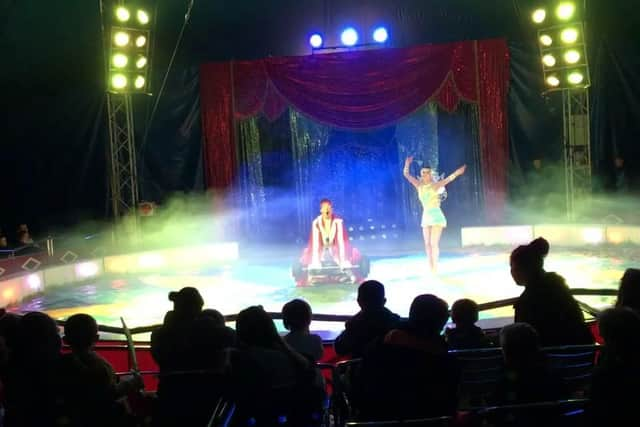 One of the performers, Hicham from Morocco, arrived in the UK in January with his wife and baby.
"It costs £1,000 each to come and without any work it is very hard for us," he said.
"We can't wait to work again."
Last week the government announced circuses could re-open after performers marched on Downing Street to deliver a letter to the Government warning that the sector could collapse without support.
Petra says they are hoping get the Big Top back up at Thornton-Cleveleys inAugust
"We have worked out social distancing and one-way systems for our customers," said Petra. Until then, the family-run circus owned by Gracie and Jason Timmins will continue to accept donations on their JustGivingappeal. To help them get back on the road, visit https://www.justgiving.com/crowdfunding/circus-mondao?utm_term=kzNJBewe7