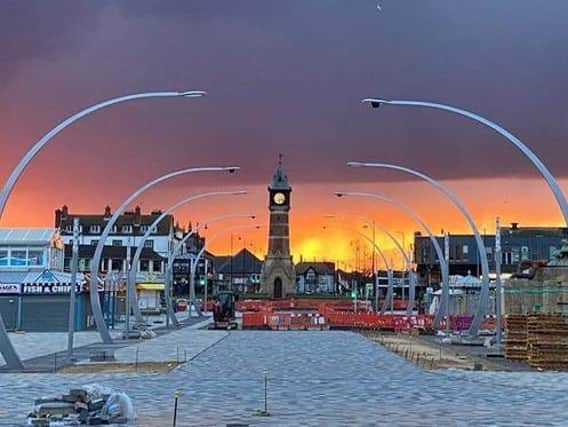 The iconic landmark was built in 1898 to mark Queen Victoria's Diamond Jubilee of 1897.
It stands tall at the centre of the roundabout at the junction of the main Lumley Road shopping street and the seafront.
However, as the new pedestrianisation in Tower Esplanade takes shape, there has been a call for the historic Clock Tower to be updated.
The Standard understands the gabled stone base, red brick tower and four clock faces will remain.
However, if East Lindsey councillors approve the idea the face of the Clock Tower will become digital.
Former Skegness councillor John Byford, whose picture of sunset over the Clock Tower, showing the new pedestrianisation, thought it was a great idea.
He said: "As part of the ongoing modernisation programme for the town, it's good to see Skegness keeping up with the time.
"We have to remember the younger generation are now used to digital clocks and don't have the 'hand on' experience of telling the time the old fashioned way."
The decision will be released at lunchtime.