Coaching Inn Group's Admiral Rodney wins AA Hospitality award
The group which operates one of ​Horncastle's hotels has been rewarded for their dedication to customer service.
​The Coaching Inn Group, which runs The Admiral Rodney, has been named Hotel Group of the Year 2023-2024 by AA Hospitality.
The award for the group was announced at the organisation's annual awards hosted by Strictly Come Dancing star, Claudia Winkleman at The Grosvenor Hotel in London.
Admiral Rodney's General Manager, Hannah Milton, said that the team were "thrilled" to win this award: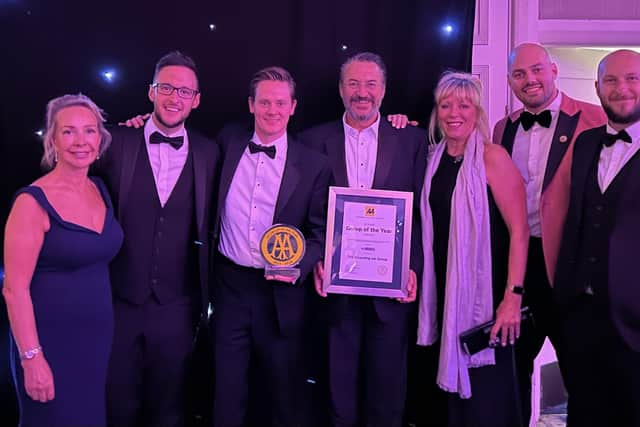 "We are all absolutely thrilled at winning this coveted national award, which is a great accolade not only for the group, but for my loyal and dedicated team," she said.
Speaking after the ceremony, chief executive officer for the Coaching Inn Group, Kevin Charity, said the coveted national award was a tribute to the enthusiastic support, hard work, and commitment shown by all those employed in the group's hotels and inns in market towns across the country.
"We have expanded steadily over recent years and established an enviable reputation for the role our properties play at the very heart of the communities they serve," he said.
"Our hospitality from the heart ethos has been taken very much to heart by our front of house teams, supported by their colleagues in all other departments," said Kevin.
"We've become a very people focused business over the past four years, just constantly maintaining that culture, keeping on improving and looking at what we can do better, and how we as a management team, can serve our people – that's been the key."