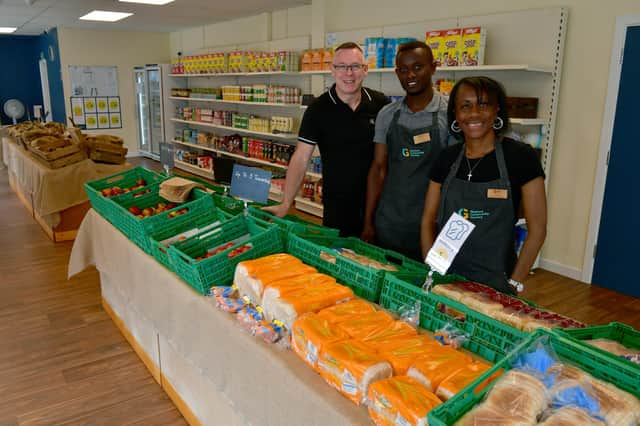 With more and more Sleaford area families facing the prospect of not knowing exactly how to provide food for their families, the New Life Church team behind the Community Larder food bank has taken over a row of units in the town's Riverside precinct and has now opened Sleaford Community Grocers.
During the pandemic, Sleaford Community Larder provided 81,174 meals in food parcels to homes across Sleaford and District who would have struggled to put food on the table without extra help. But the team realised the need was not going away​​​, leading to the grocery store launch.
Volunteer team leader, Rod Munro, said it had been an encouraging, busy start since opening on Monday, with nearly 400 households registering to use the service in the last three weeks.
He said: "We have had lots of appreciative comments by customers who have been able to access affordable food and it is great to reduce food waste."
Still taking members, people must register online at https://communitygrocers.co.uk/ or in store in the former Pop In Bargains unit at 17/18 Riverside Precinct before being able to use it.
Costing just £5 annually, once you are a member, you then have access to two weekly shops for just £6 each worth £25 at regular supermarkets. All money is reinvested.
The store is open Monday to Friday 9.30am - 4.30pm, Saturday 9.30am - 3pm.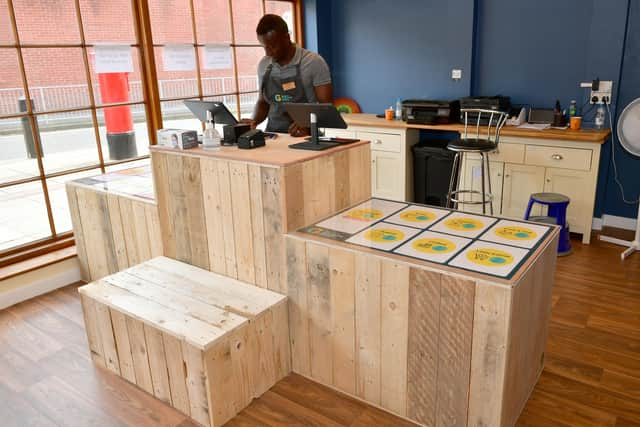 Rod explained: "It is not means tested and anyone can join. The main reason for registration is to limit the amount of visits, as we don't want someone coming 10 times a week and abuse the system."The surplus, but perfectly safe to eat, food is sourced through national food charity Fairshare, local and national suppliers.
As well as the food, household products and toys, the grocery store will offer support services, volunteering opportunities, household budget courses and healthy eating cooking classes with recipe cards.
A community cafe will be opening next door in September, along with the Mosaic Youth Centre.
Rod said: "Some of the shop units have been empty for 10 years, so to see work being don eand them brought back to life for a positive purpose has been welcomed in these dark economic times."​​​​​​​​​​​​​​