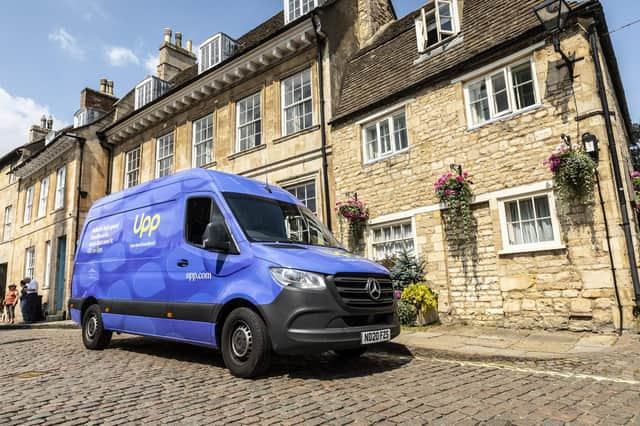 This will mark the end of the buffering battle for thousands of residents in rural Lincolnshire.
Upp's ultra-fast network is already expanding across the East of England. A full-fibre broadband provider, Upp's network guarantees its customers a faster, more reliable connection. Its high-quality service is already live in several areas across Lincolnshire, including Stamford and Spalding. Upp plans to deploy its ultra-fast broadband to over 1 million homes by 2025, providing hundreds of jobs along the way.
But why is Upp different?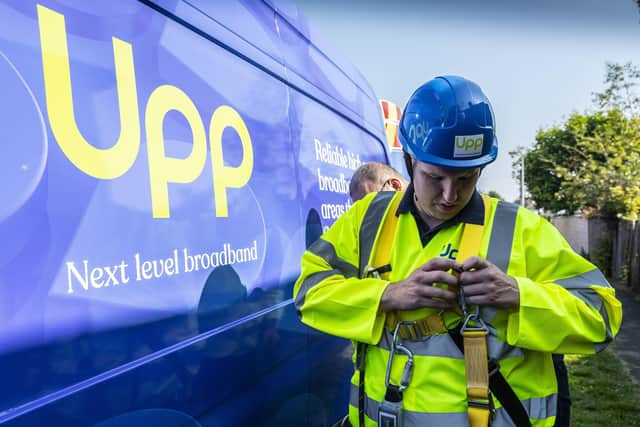 Many broadband providers use a mixture of outdated copper cabling and some fibre wiring. This is known as Fibre To The Cabinet (FTTC). Upp's next level broadband is built using full fibre all the way to your premises (known as FTTP), meaning you don't share your connection with anyone else on your street. This high-quality service from Upp offers its customers speeds of up to 900Mbps* for both downloads and uploads.
The broadband provider has already made waves in Woodhall Spa and Horncastle thanks to its laudable community engagement. In Woodhall Spa, Upp generously donated new Christmas lights to the Rotary Club, helping the committee with their festive village display. Plus, as its sponsor for this season, Upp donated a brand-new cycle rack to Woodhall Spa FC, encouraging its members to cycle to matches and training, while providing them with somewhere safe to leave their bikes. Over in Horncastle, Upp will also be sponsoring and attending the village's Christmas Market this year.
It's clear that Upp goes beyond its usual remit of providing superior broadband speeds by also investing in the local communities it serves.
Upp's CEO Drew Ritchie said, "It's fantastic to see the rapid expansion of Upp's network across Lincolnshire, so we can offer our full-fibre connection to an increasing number of homes across the county. For years now, far too many homes have struggled with poor and inadequate broadband, but it's great that Upp's network is already making a difference."
Upp broadband is committed to making sure levelling up becomes a reality for the residents of Woodhall Spa and Horncastle. With remote working on the rise, Upp's high broadband speeds couldn't come at a better time for underserved rural areas in Lincolnshire.
So, if you're looking for a worthwhile solution to your broadband crisis in time for Christmas, get on Upp. To be the first to know when Upp's network is on your street, head to www.upp.com to register your interest and check them out on Instagram @getonupp.
*Speeds quoted are average download speeds. The average speeds you will receive are based on the speed available to at least 50% of customers at peak time (8-10pm). The actual performance of your broadband service will be determined by the quality of your WiFi connection and the time of the day.