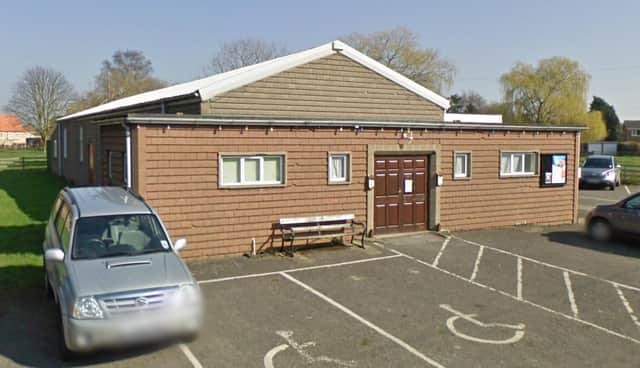 The team of residents behind Billingborough Village Hall are rallying support with energy costs in order to continue offering the hall as a much needed rural hub providing community outreach, regular social events and a wealth of local, affordable exercise opportunities for more vulnerable and struggling villagers.
The committee has turned to the Crowdfunder website and has so far raised £560 towards their £1,500 target. You can donate here.
Martha Brown, a hall committee member, responsible for grant fund raising, said: "It is a top priority for our hall to support those amazing volunteer-led community groups who offer services to residents for little or no cost. We do this primarily through heavily subsidised hire rates; whatever is sustainable for these groups to continue serving our community.
"In collaboration with St Andrew's Church, and Billingborough Baby and Toddler group, we offer a regular, comfortable warm space for lonely or isolated residents, for new parents, or indeed for anyone seeking companionship, peer support, social interaction or a hot meal! Dozens of residents take advantage every week.
"We are seeking extra funds this winter to bridge the gap between what our amazing community groups can afford to pay, and spiralling energy costs. We have recently invested over £20,000 in a new heating system which is proving more effective and efficient than ever before, but nonetheless the cost of maintaining a warm space is rising.
"During a cost of living crisis the hall have taken the decision not to pass these costs onto our community user groups, and ultimately onto our most vulnerable residents. Instead, we're appealing to the generosity of our community to help us support your neighbours."
Any funds raised this winter will be used directly to pay the hall's energy bills and protect users from unsustainable cost increases, keeping Billingborough Village Hall open for all.
Martha added: "We're extremely grateful yet again to the Co-op who have kicked our fund off with a generous £500 donation and will also match fund supporters' pledges."
The Co-op Warm Spaces Funding Boost has provided £500 of match funding, and thanks to Co-op members, up to £1m match funding is available through the business's Warm Spaces Funding Boost scheme.