New Look, at Marshall's Yard, is closed until further notice after the building's owner Dransfield Properties locked staff out of the shop, forcing the retailer to go to court to regain access.
A spokesperson for New Look said: "We can confirm we are considering our legal options after the Dransfield Properties Group, the landlord of two of our stores in Gainsborough and Morpeth, unlawfully changed the locks on both premises without permission.
"Disappointingly, we have been forced to use the court's time to successfully secure an interim injunction against the Dransfield Properties Group to temporarily regain access to both stores."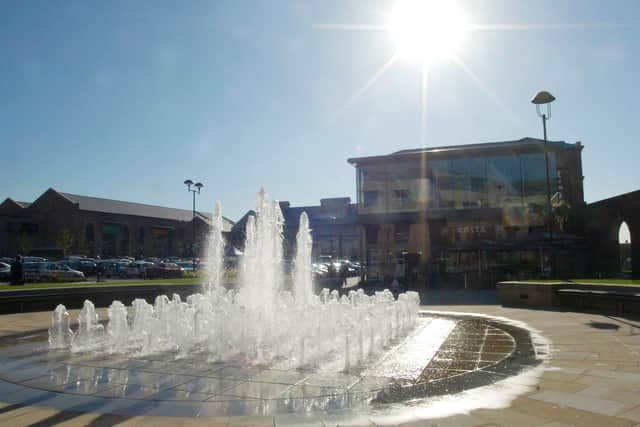 They added: "This is deeply upsetting for both stores' hardworking colleagues and is disappointing for our local customers.
"It is regrettable that due to the landlord's unlawful actions a number of the stores' colleagues will now have to be put back on furlough via the Government's Job Retention Scheme whilst we consider our options."
Like many other retailers, New Look requested rent holidays across its entire portfolio after the enforced closure of non-essential stores in March and has since been in discussions with landlords regarding payment of outstanding and future rents.
Also in March, new legislation was passed that prohibited landlords from forfeiting, or terminating, leases due to a tenant's non-payment of rent.
This prohibition has been extended by the Government until September 30.
New Look reopened the store on Monday, June 15 with non-essential retailers all over the country.
Dransfield initially celebrated the reopening of the centre, including New Look specifically, but then moved to shut it down.
The court order obtained by New Look forced Dransfield to provide new keys and allow access to the shop so that stock could be removed.
The retailer confirmed to the Standard that it has not made any long-term decision on the fate of the store and its tenancy.
A spokesperson for Dransfield said only: "We have reached a resolution with New Look which is to the satisfaction of both parties."