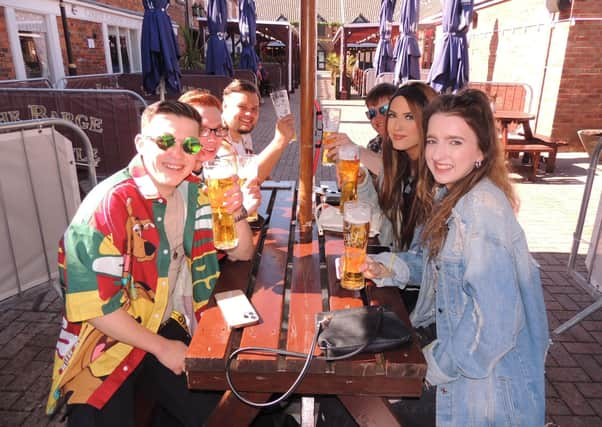 Gallery: Back to the bar! Sleaford area pubs and restaurants see brisk trade on reopening
There were happy scenes of relief as Sleaford area customers were able to revisit their favourite bars, restaurants and cafes for a drink or meal this week.
Published 13th Apr 2021, 12:03 BST
Updated 13th Apr 2021, 15:50 BST
With pubs, restaurants and cafes now allowed to reopen from April 12 to serve customers outdoors, the hospitality sector around Sleaford has gone into overdrive.
Pub gardens have been a hive of activity as owners geared to recoup their losses from months of closure, bringing in new seating, canopies, patios, planters and heating to ensure a comfortable experience for diners and drinkers until business can open up indoors.
They are all excited to see customers return. Tables are limited to parties of six, with the first few evenings booking up fast.
Here we show some of the scenes of happy customers enjoying Monday's sunshine.