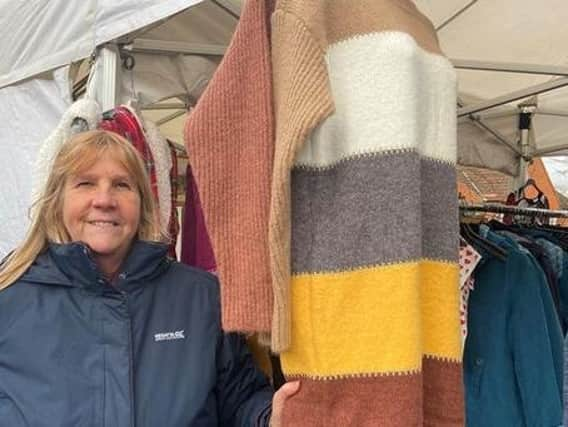 Until now, shopping has been limited to food and essential items such as from chemists.
Lifting of more restrictions on the High Street begin on Monday, June 15.
* Markets will start again with reduced capacity and social distancing guidelines in place for Louth (Wednesdays, 9am to 4pm, Fridays, 9am to 4pm, Saturdays, 9am to 4pm, Farmers' Market, fourth Wednesday of month, Food Friday, second Friday of month; Horncastle (Thursdays, 9am to 4pm, and Saturdays, 9am to 4pm); and Spilsby. One of the first to re-open will be at Spilsby (Mondays (except Bank Holidays), 9am to 4pm).
Traders may have moved from their usual position allowing the stalls to have more room between them.
There will be signs and floor markings to enable those attending to adhere to social distancing. Each trader will also have their own rules for how they operate and most accept card payments and some operate a click and collect service and a pre-ordering service.
All car park charging will resume from July 1 with social distancing signage and markers in place. All car parks offer pay by phone and app using MiPermit.
* All public toilets (except Ingoldmells) are now open.
* The bulky waste service has resumed.
* Community Access Points remain closed at this time.