The independent department store Browns opened on Monday, June 15, and shoppers were clearly keen to see a return to fashion and beauty products as they traded five times better than a normal Monday.
All stores have put strict safety and social distancing measures in place and limited the number of shoppers allowed in their store.
This along with a well-planned queuing system and phased openings throughout the week ensured a smooth return to trading.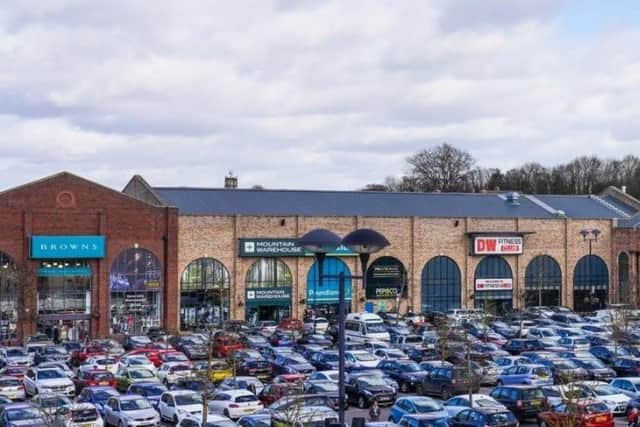 On Monday, June 15, Seasalt, New Look, Browns Department Store, Mountain Warehouse and Coe and Coe all re-opened at Marshalls Yard. Next also opened on Thursday, June 18.
Café's and restaurants are awaiting further guidance from the Government as well as hair and beauty salons and gyms.
Alison Shipperbottom, centre manager at Marshall's Yard, said: "We worked closely with all our returning store teams before they opened to ensure a safe and smooth return to trading this week.
"The response from our shoppers has been just fantastic, we have some really loyal customers here at the Yard and we've been delighted to welcome so many of them back.
"Retailers such as Browns, New Look and Seasalt have had a great start to trading.
"With Marshall's Yard being an outdoor centre with lots of space I think customers have felt confident to return to shop with us and it has been lovely to see the Yard bustling again."