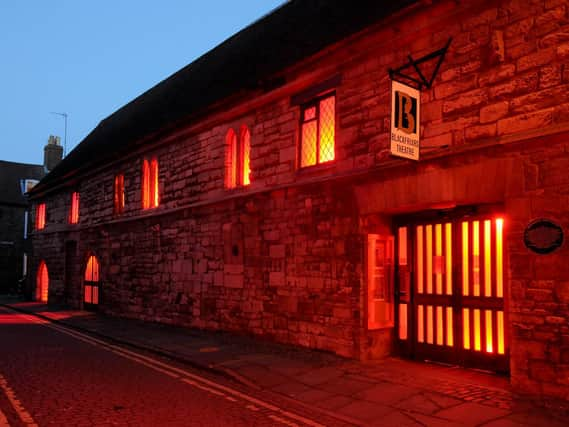 Blackfriars Arts Centre received £98,728 and the Gliderdrome £75,000 from the first wave of the Cultural Support Package.
And both venues say the funding is a lifeline that will help them keep going until they are able to return to staging shows with some normality.
Almost 1,400 arts organisations across the country have received funding as part of the first wave of the national package.
Both Boston organisations say the announcement of the support grant is good news and will help them to keep going.
Rob Barclay of Blackfriar Board of Trustees, said: "We are very grateful to be in receipt of this grant from the Cultural Recovery Fund. It will help ensure our overheads are covered through to the end of March, protecting this important asset for the town.
"It's really going to take the pressure off. It means our overheads are covered right through untill the end of March next year and we are able to retain our talented staff that we still have through till then.
"It really does in our opinion see us through up to the other end of the pandemic."
Andrew Malkinson, one of the owners of the Gliderdrome live music venue in the town said: "This is massive. I can't describe how much it was needed.
"It was very worrying times. We are planning on some sort of sit-down theatre show with 300 people in but its not what we are about. We are about live music shows with 1,200 people in, not sit-down shows, but it's just trying to keep our heads above water and keep the business going.
"This news has given everybody such a boost. We can't book shows for next year until we get the go-ahead and in the meantime we've still got overheads to pay out, still got our own staff, and this just keeps us fighting until we get the green light to open the doors."