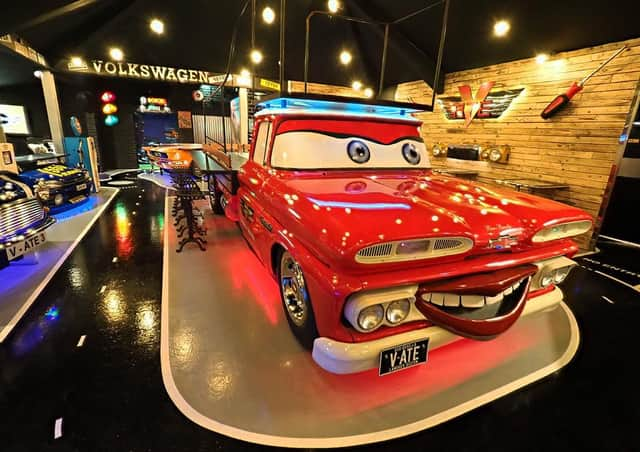 The Witham and Blues and V-Ate, of Langrick, have been forced to change the way they work following the Government's advice for people to avoid 'large gatherings, and gatherings in smaller public spaces such as pubs, cinemas, restaurants, theatres, bars, clubs'.
The restaurants are run by husband and wife team Neil and Victoria Burden, along with Victoria's parents Bob and Lesley Wilding.
In a statement on their website, they say: "Let's just say that this situation is far from ideal, but we are all in this together. We appreciate that you are advised to steer clear but we also know that we can create a safe place for you to dine out.
"We have a team of at least 15 full time staff between our two restaurants and we will be damned if we aren't going to give this our best shot for them and for the nine years we have already put into this business!"
In this spirit, starting today (Thursday, March 19), the business will be offering kerbside takeaway pick-up and utilising a hot and cold food truck (borrowed from its sister company BOB4.com) to make deliveries to selected local areas.
The restaurants will operate their same opening hours until the end of this week, after which they will be 'tweaked' – as the family puts it – 'to give us the best chance of paying the bills and the wages of our team'.
It is also re-arranging its tables in line with social distancing guidelines and taking other steps to keep contact all round to a minimum.
"We feel safe in knowing that we have a wonderful and loyal customer base," the family continue. "So if you get bored of cooking please give us a thought and order up from our hard working team. We are sure that the warm feeling you will get from supporting our family business will make the food taste even better!"
The family also encourages anyone who has made a reservation, but no longer wants to keep it, to get in touch as soon as possible.
They also remind NHS workers that a discount is available to them (including on delivery).
Speaking to the Standard, Victoria said the restaurants have 30 team members in all, but they have had to let casual staff know it is unlikely they will be able to find hours for them over the coming months.
"That was incredibly emotional as we are like one big family," she said. "They know that as soon as things go back to normal that we will be here and so will their jobs. All of them are students and live at home with parents, so we know they will be fine, but we have full time staff with families to support and rent and mortgages to pay, so we weren't just going to roll over and give in to this situation."
In terms of the deliveries, she said: "We are hoping to prioritise the delivery vehicle for those who genuinely can't leave their homes, but if we have a gap in the service we will most definitely deliver to anyone who wants our food. We will also be posting the location the van will be heading as we receive orders in advance to see if people want to add to the load with their own order. Great for us and great for the environment too!
"We are working with our friends at Pilgrim Foods to see if we can pop together some isolation essentials kits of fresh produce that we could possibly drop off with people at the same time as we deliver their food. It makes sense if we are heading that way anyway. We are hoping to have something in place by the weekend and we know that they are equally keen to help where they can."
She added: "We will take everything a day at a time and hope that we can do some good and keep our business afloat at the same time."