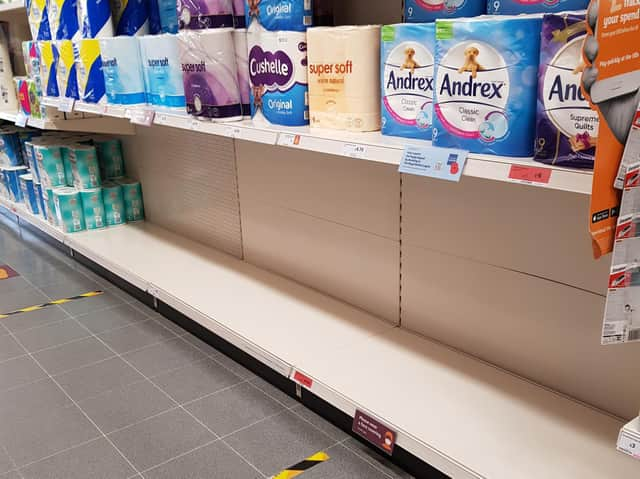 One of our readers took this picture of shelves emptying at Sainsbury's in Spilsby this morning - and in other areas appeals are being made for shoppers not to panic buy.
A post on the Wainfleet Wainfleet Facebook page said: "As we go into the new lockdown from Thursday, I'm sure some of you are thinking 'let's go stock up on everything.
"Please don't. There is no need.
"Remember our Co-Op is a small shop and will always be kept stocked up on your essentials if people aren't selfish.
"Think about others as well as yourselves and we will all get through the next four weeks fine."
East Lindsey District Council has posted the number to ring if anyone is struggling to get food or supplies during lockdown. Call 01522 782189 seven days a week.