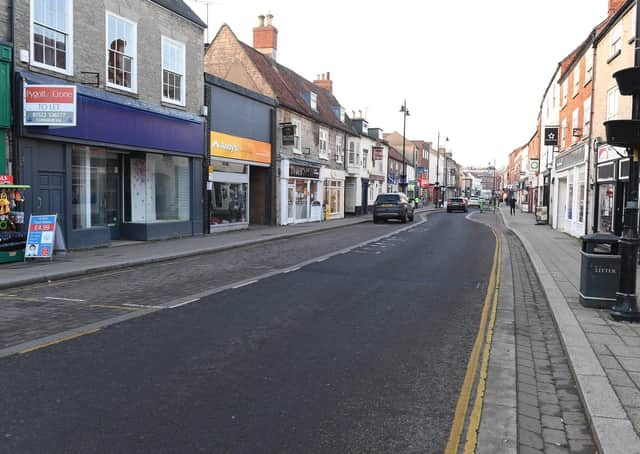 Coun Mervyn Head, Executive Board Member for Public Protection, said that since the beginning of the first lockdown the council had been made aware of a number of businesses that had breached the rules and formal action had been taken against one which led to a prohibition notice and a fine being issued.
"The majority of complaints we receive come from members of the public and other businesses. Often there has been a genuine misunderstanding, but occasionally it has been someone trying to bend the rules.
"Wherever we are made aware, we investigate and take appropriate action; which we've done during both lockdown periods," said Coun Head.
There have been more than 600 Covid related reports from all over the district and lots are still ongoing.
The one fixed penalty notice was for £100 or £50 if paid within 14 days. They paid £50 within 14 days.
It comes after the Government tightened up rules around businesses who do not normally sell food and essential items, trying to offer a few goods to find a loophole to stay open or arguing that they cannot work from home.
The majority of complaints about businesses staying open in the district have been about mobile phone shops, carpet retailers, car washes and hairdressers – none of which can open during the ongoing restrictions as they are ruled as non-essential goods and services.
Coun Head said: "This website gives an overview of what business categories are classed as essential. It is worth visiting because a number of complaints have been based on personal opinion when in fact the businesses have been classed
as essential. There are also slight changes in the scope of permitted trades this time compared to the spring.
"After checking, any ongoing concerns should be raised with North Kesteven's Public Protection unit by emailing [email protected] (or call on 01522 414155) and we will then take the lead in investigating if there has been a genuine breach of the restrictions and take appropriate action."