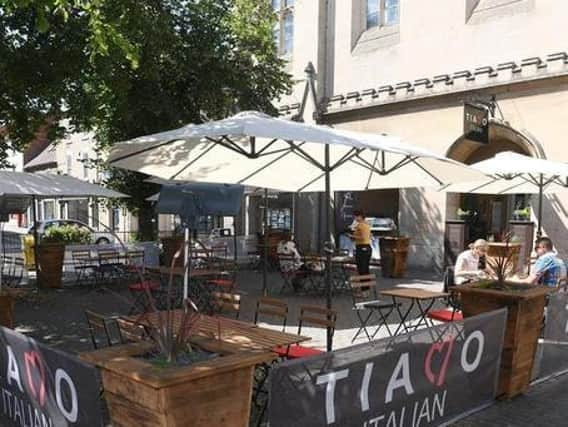 The Government has introduced new rules to try and make it easier for cafes and restaurants to get licences to place furniture on the footpath.
Coun Yvonne Stevens, Boston Council's portfolio holder for environmental services, said: "It is vital we support our business community to help rebuild throughout and following this Covid-19 pandemic and Lincolnshire County Council already have great knowledge in this kind of licencing.
"We have every faith in them doing this in the correct manner and trust that they are geared up to deal with this level of detail."
County council highways portfolio holder Councillor Richard Davies said local councillors and partners would still be consulted, including police if needed.
"If we get a complaint that's well-founded we will take a very dim view," he said.
Councillor Davies told members: "It's no surprise or shock to see trading is a good idea in the public realms not withstanding COVID-19.
"Since face coverings have become mandatory in shops there has been a significant downturn in the retail environment."
Councillor Davies told members it would take a process that usually takes months and turn it into a 14 day turnaround.
The responsibility had fallen on district councils, however, Councillor Davies said: "A number of [them] have approached us with concerns about handling this."
Anyone wishing to apply for a Pavement Cafe Licence can visit www.lincolnshire.gov.uk/licences-permits/apply-street-cafe-stall-licence for more information.