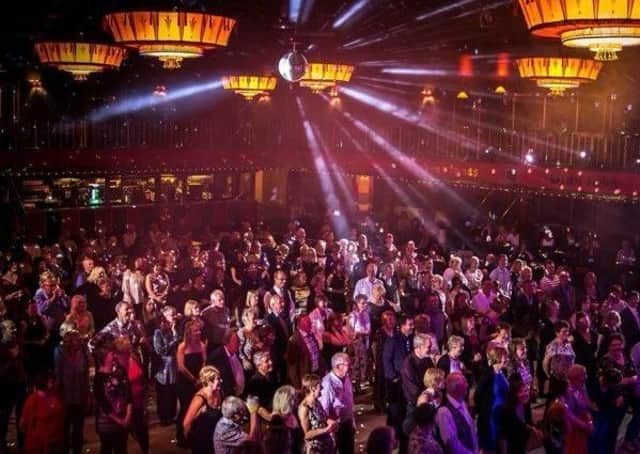 Under plans set out by the prime minister at the end of last month, all limits introduced to curb the spread of Covid-19 could be lifted by June 21.
With this guidance in mind, The Gliderdrome, in Spain Place, is planning to hold a Back to the '80s re-launch event on Saturday, July 3, featuring one of the venue's most popular bands, The Wildboys.
Then, on Saturday, July 31, it is due to welcome Strictly UB40 and Bob Marley tribute act Xodus.
Gliderdrome co-owner Andrew Malkinson says he is 'delighted' by the prospect of the venue reopening, saying the business has only been sustained by a £75,000 grant from the Arts Council.
"It's been such a long year," he said. "We have had some very worrying times along the way."
For August, negotiations are said to be at an advanced stage with another popular group, and September has dance tribute Ultra 90s confirmed for Saturday, September 25.
On Friday, October 15, the venue is due to play host to chart-topping pop band Scouting for Girls as part of their country-wide tour to promote new album Easy Cover.
The following week, on Saturday, October 23, there is due to be another of the popular Northern Soul nights organised by Martin Topley, with dancers in the Starlight Room and the adjacent smaller room.
On Saturday, November 27, a return visit is expected from Totally Tina, featuring Justine Riddoch as Tina Turner.
December is scheduled to bring The Rumble Band Christmas Party on Saturday, December 18, as well as the New Year's Eve dance.
Tickets for the first two shows will be on sale shortly, priced at £15 from Chris Cook Print and the Gliderdrome, plus the Black Bull in Kirton and Thompson & Richardson in High Street, when they are open. Lincoln Theatre Royal is also to start selling tickets online from its box office for Gliderdrome shows in future, it has been announced.