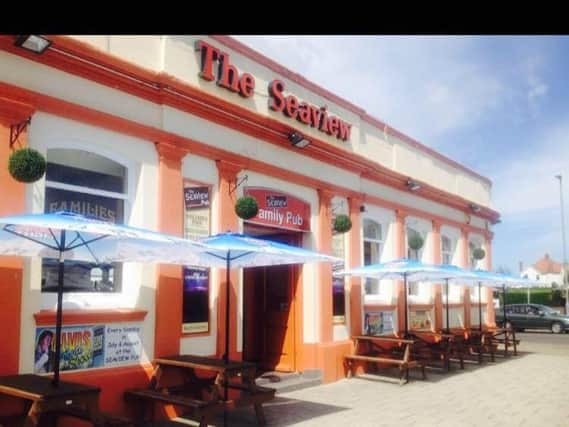 Coun Craig Leyland, leader of the Council, said the authority was especially concerned for the businesses who will be impacted.
He said: "It's disappointing to find out that Lincolnshire will enter the highest tier of restrictions when the national lockdown comes to an end on December 2.
"I am, of course, concerned for those who will be impacted by these new restrictions, especially those businesses who face an extended period of being unable to open.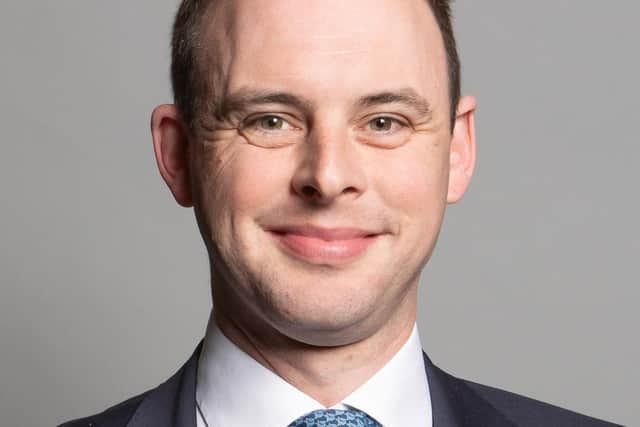 "We will continue to work to support those affected as we have throughout the pandemic.
"We must recognise the gravity of the situation and we must all now play our part in following the restrictions;
"I encourage all our residents and businesses to make themselves familiar with the new rules that will be coming into effect.
"Hopefully, if we all play our part, we will begin to see restrictions eased as the tiers are reviewed in the coming weeks."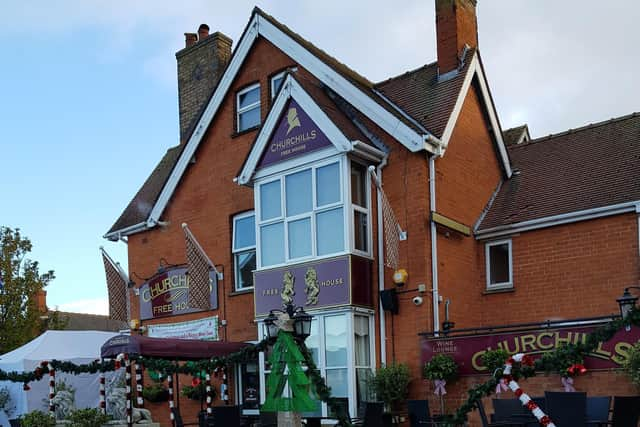 The weekend round-up showed there were 699 new coronavirus cases in Greater Lincolnshire and 42 COVID-related deaths.
Boston reached the second highest highest infection rate in England while East Lindsey dropped from fourth to 15th. Lincoln is now 12th.
The total cases in November up to the weekend stood at 14,402. October had half as many (7,132) for the whole month.
More than 399 people in our region have now died this month from the virus.
In the toughest Tier 3 which comes into effect today (Wednesday), pubs and restaurants will only be able to offer takeaway and delivery services, while indoor entertainment, hotels and other accommodation will close.
Prime Minister Boris Johnson is expected to announce extra cash for pubs and restaurants hit by new coronavirus restrictions to help them get through Christmas.
However, many pub and restaurant owners believe they have been dealt a rough deal after the investment they have made since restrictions began to keep staff and customers safe.
Mayor of Skegness Coun Mark Dannatt is the owner of the Seaview Pub as well as a town councillor. Speaking as a businessman, he said: "Knowing we are coming out of lockdown into Tier 3 is heartbreaking news when the hospitality sector did everything it was asked to do.
"Screens, visors, table service and shorter hours - we became one of the safest businesses to enter.
"We have been treated very badly and continue to bullied by ministers.
"The financial package offered is not good enough and businesses are facing bankruptcy - unless the Government wakes up and realises what it is are doing here."
Coun Dannatt hoped the restrictions put in place would see pubs and restaurants back open for Christmas.
But he fears there may be a spike after restrictions are lifted for five days over Christmas because people from highly infected areas will be allowed to rome into our area.
"It's clear to see the tier system is not going to work, especially when we see all restrictions lifted for five days over the festive period," he said.
"Hopefully, we can get infection rates down and open back up for Christmas."
The owners of Churchills Wine & Sports Bar, Paul. and Heidi Farrell, are also disappointed to have to stay closed after spending time and money making the premises look festive for customers.
"These are difficult times and we are very disappointed to be closed, " said Heidi. "The pub looks so beautiful inside - best decorations ever because Paul has had more time to do it, but there is no one to see them."
Paul Dixon Chair of Skegness Area Business Chamber said the second lockdown has been a tough time for all businesses.
"The combination of high levels of virus, really for the first time and the compulsory closure of so many businesses at short notice just as they had prepared for the half term holiday was unexpected," he said.
"The visitor economy is built on the catering and hospitality sector and the pressure on these businesses should not be underestimated. Business has been well and truly battered.
"Valued staff have faced uncertainty about their jobs, perishable goods bought in have been wasted and bookings could not be honoured.
"All these things take a terrible toll on the emotional and financial wellbeing of our businesses.
"Whilst we pride ourselves in resilience and community of our businesses, it's true that bounce back gets tougher each time."
However, Boston & Skegness MP Matt Warman said there was light at the end of the tunnel.
He posted on Facebook: "I know how difficult today's news will be for people in Boston & Skegness, and indeed across Lincolnshire as a whole.
"Let me be clear: I am hugely grateful to everyone who has obeyed the rules and, through no fault of their own, will still find themselves bound by such restrictions.
"The tier allocations will be reviewed based on local data, and if it is safe to do so, we will be able to move to lighter restrictions.
"We will not be in Tier 3 forever, but the longer we take to bear down on the virus, the longer we will spend in the highest of tiers.
"These restrictions are not a boundary to push, they are rules that will keep people safe and stop our local NHS services from becoming overwhelmed.
"There's light at the end of the tunnel in the form of promising vaccine developments, but in the meantime we must pull together to make it through this winter period. We all have a personal and collective responsibility to our friends, family and neighbours."