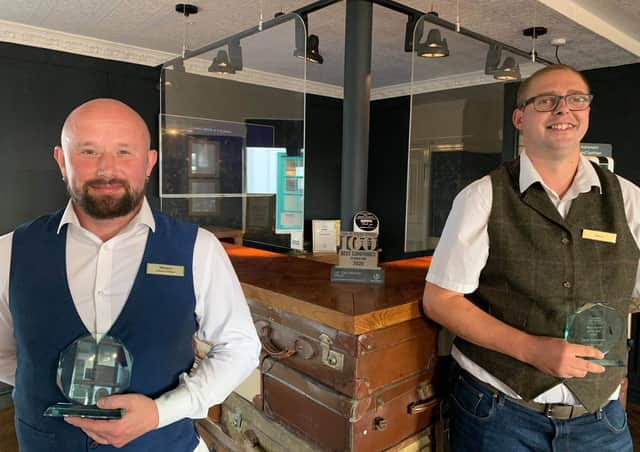 Shamec Frankowski and Stephen Townsend, of the White Hart Hotel, in High Street, were named Duty Manager of the Year and Night Porter of the Year respectively in the latest Coaching Inn Group Awards.
The event, which this year was held virtually, recognises the achievements of individuals and teams from across the hotels and inns run by the Boston-based Coaching Inn Group.
Shamec, 40, started working for the business in 2006, joining the team at the White Hart Hotel initially as a kitchen porter.
After taking advantage of the group's various training schemes, he was promoted to duty manager in 2016 and has just been elevated to assistant manager.
Shamec, who lives in Boston, said: "I love all the challenges that the job has to offer on a day to day basis."
Stephen, 32, who was born in Boston and has lived in the town all his life, has worked at The White Hart for the past two years.
"My various duties as night porter include being on hand if required during the night, checking out early departing guests and setting out for events being staged during the day ahead," he said.
"I very much enjoy meeting people and I am always ready to lend a helping hand at other hotels around the group if required," he added.
The Coaching Inn Group's operations manager Adam Charity said: "The enthusiasm and commitment to their respective roles made both Shamec and Stephen most worthy winners of their awards."