East Lindsey District Council approves plan to split  Eve & Ranshaw building into four
East Lindsey District Council has approved plans to split the historic former Eve and Ranshaw store in Louth into four separate businesses.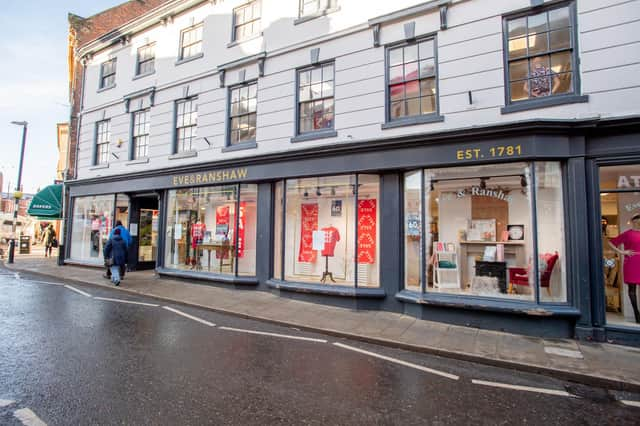 The brand was first established in the town in 1781 but closed in February after facing pressure from the recent lockdowns and the ongoing cost of living crisis.
Following the closure, owner Marcus Sandiwth applied to the council with a proposal to make internal modifications to the Market Place shop in order to attract new tenants.
In his applications, Mr Sandwith outlined the planned alterations for each unit as follows: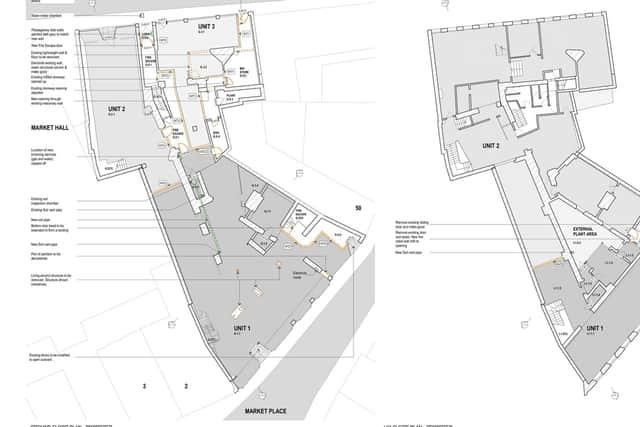 Unit 1 on the south side of the property will be arranged over the ground and first floors. It will be about 410 square metres and will be accessed by the existing main entrance on Market Place.
Unit 2 to the northwest side will include the ground, first, and second floors. It will be about 480 square metres and will be accessed by the rear entrance on Eastgate.
Unit 3 on the northeast will be smaller at around 65 square metres, located on the ground floor and will be accessed directly from an existing door on Eastgate.
Finally, Unit 4 will take up the second floor's south side. The proposed unit will be accessed by the east side entrance on Market Place and will be about 160 square metres.
It's believed that Loungers, the owners of The Cosy Club, are among the potential tenants for the newly divided space as earlier this year they unveiled plans to open a bar/cafe named The Alfredo Lounge in the property.
The envisioned establishment aims to offer a diverse all-day food menu, along with entertainment options such as games, books and colouring materials for children.
The projected opening was set for early October, with Loungers committed to transforming the site into a welcoming "home from home" atmosphere.
Mr Sandwith believes the development will greatly improve the town centre as he continued: "The proposed alterations to 1 Market Place, Louth will provide four tenancies and contribute to the local economy while preserving the character and appearance of the Grade II listed building.
"The alterations will not affect the existing access points to the site and will include fire escape upgrades, a bin store and back-of-house access."