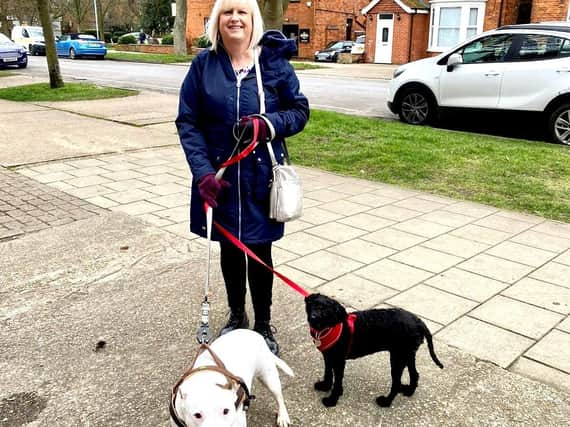 Maria Parker, Matrimonial Executive at Hodgkinsons Solicitors, completed the challenge for Cancer Research UK
During March she clocked up a staggering 310,000 steps for the charity in spite of arthritis in her foot.
Every penny raised will help in the fight against cancer, by enabling Cancer Research to reach their goals.
Over the past 40 years, cancer survival rates have doubled. By 2034, Cancer Research UK hope to reach their goal of three in four people surviving cancer - and this can only be achieved through the help of people like Maria.
The money she has raised will make a fantastic difference:
 £5 can kit out a Cancer Research lab with the essential chemicals they need for
 £25 can fund a cancer nurse for 1 hour, to offer confidential support and
guidance to people affected by cancer.
 £50 can buy a scientific sieve, which are vital for revealing clues about beating
Hodgkinsons Solicitors are incredibly proud of Maria for taking on this challenge,.
Maria commented: "I am grateful to have been able to complete this challenge, walking 10,000 steps a day is nothing compared to what cancer patients have to face.
"Anything I can do to make it better for them, I will do.
"It is a great way to raise much needed funds, and I would recommend it to anyone.
"If we all pledged to do just one challenge, think of what a difference we can make."
If you would like to sponsor Maria for taking on this fantastic challenge, you can do so by visiting