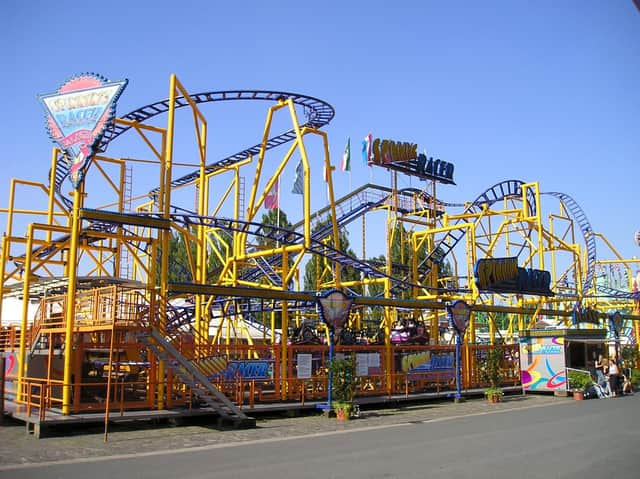 Fantasy Island has announced one of its new attractions - the Spinning Racer - ahead of reopening in April.
Hundreds of people took to social media to express their excitement when Fantasy Island announced the addition of Spinning Racer.
The ride reaches 70 km, promises accelerated spins, uncontrollable belly laughs, and extreme thrills.
So much so that riders between 1.2 and 1.4m need to be accompanied by an adult.
The theme park is due to re-open in April as part of the government roadmap to coming out of lockdown.
Fantasy Island reacted to the news on Facebook saying; "There is light, even in the darkest of times.
"We can't wait to welcome you all back to our magical Theme Park!
"April is right around the corner.
"Let's stay positive and start planning our fun days out."
Paige Harris, Head of Marketing told the Standard: "We're extremely excited to welcome back all of our visitors this season.
"We will be introducing a number a brand new to Fantasy Island attractions, the first being, the Spinning Racer.
"This is accelerating rollercoaster ride and we're confident that it will tick all of the boxes for our fans.'
"We will be releasing more teasers over the coming month, so stay tuned!"
Fans of the theme park have already given their approval.
Joe Jenney said: "Wow! I was not expecting this! You really have pulled this out the bag, well done Fantasy Island."
And Dylan Glendenning said: "Such a great investment! These Maurer Spinning Coasters are some of my favourite spinning coasters."