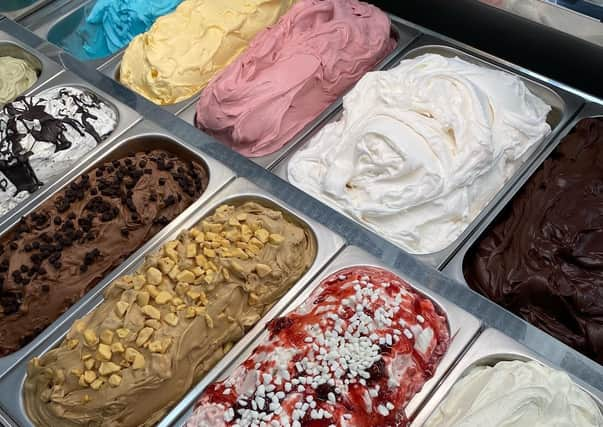 Out of just 78 gelato 'stars' awarded across the entire country, Baci & Co, in Eastgate, bagged three of them - including two 1-star awards (for their dairy-free fresh strawberry gelato and their dairy-free fresh raspberry gelato), and a 2-star award for their dairy-free mango gelato.
The judges agreed that all three of the gelatos delivered 'fantastic flavour', with one judge describing the mango gelato in glowing terms.
The judge said: "This mango tastes so fresh it could almost have come straight from the tree. The fruit is vividly flavourful, a tropical delight that tastes as if it was picked and prepared at the peak of ripeness.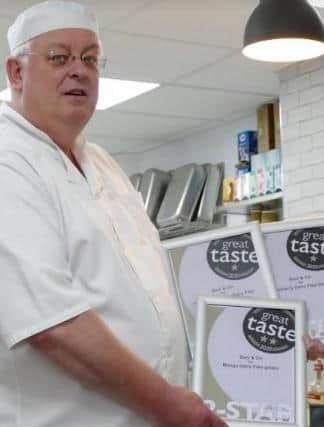 "The texture of the sorbet is clean and bright, with a lovely smooth mouth-feel - it slips like silk down the throat, with a continuing delicate fresh taste.
"The mango has a distinctive flavour. Simply and perfectly made."
Judged by 144 of the most discerning palates, belonging to food critics, chefs, cooks, restaurateurs, buyers, retailers and producers, as well as food writers and journalists, Great Taste is the most coveted of all food and drink awards.
As well as a badge of honour, the unmistakable black and gold Great Taste label is a signpost to an outstanding product, which has been discovered through hours 
and hours of blind tasting.
This year's winners have been found through a combination of remote judging and socially distanced judging sessions, after the lockdown began just one week into the schedule.
This resulted in a swift and comprehensive reinvention of the process to ensure that robust judging standards were maintained and the quality of feedback was not compromised, in time to provide a much-needed boost for food and drink producers during the run up to the all-important Christmas period.
Darren Swales, owner at Baci & Co, explained: "We decided to enter the great taste awards following our success last year winning the Gelato Festival in London.
"Our customers tell us daily that our product is the best they have ever tasted, but, we are always striving to make improvements and to make our gelato as healthy 
as delicious.
"Louth is known for great food, and I passionately believe that we must keep the flag flying for the town and Lincolnshire as a whole.
"The more people that get to see small artisan producers from Louth winning national awards, the more people will want to visit the town, so in turn we all benefit from the increased footfall and revenue stream."
Darren continued: "Louth is packed with small family business that always go above and beyond to produce the best they can whilst offering a personal and unique service.
"We will not be sitting back and resting on our laurels as we need to start preparing for the Gelato World Cup in Rimini, Italy, in January 2021 where we will be representing England against the other countries that have qualified."
• There were 12,777 entries into Great Taste 2020, and of those products, just over 200 were given a 3-star award. A further 1,300 entries received a 2-star award, and over 3,800 entries received a 1-star award.