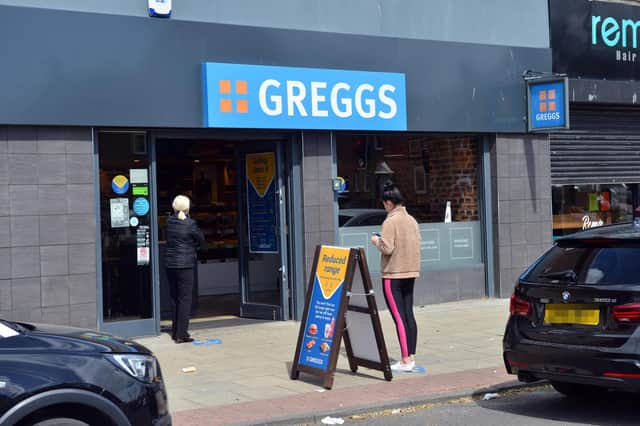 It is not currently known whether the move will include the branch at Marshalls Yard in Gainsborough, but the news will no doubt whet the appetites of local customers.
Chief executive Roger Whiteside said: "We plan to start preparing and opening more shops nationwide from around June 18.
"This will be a significant step in us helping the nation get back up and running and serving the communities that we operate in."
He added: "We've recently opened a selection of shops on an ad-hoc basis in the North East trialling delivery, collection and standard walk-in orders.
"This was so we could test out new operational safety measures to roll out on a wider scale when the time is right."
"We'll continue to look for the best ways to serve customers whilst keeping everyone safe, and as long as we can continue to do this, the final phase in our plan is to open all shops with our new operational measures in place by July 1."
The company temporarily closed all its 2,050 stores on March 24 as lockdown restrictions came into force, even though the new government rules specified that kitchen areas could stay open for takeaway orders.
When they do reopen, the shops will be serving a slimmed-down menu, but it is expected to include the phenomenally popular vegan sausage roll and its pork equivalen t, along with hot drinks.
Greggs is the latest of the major fast food and coffee shop chains to signal its intentions to reopen.
McDonald's has announced plans to open nearly 1,000 restaurants for drive-through or delivery orders, while KFC, Burger King, Nando's, and Subway have also begun to welcome customers back.
A limited number of Marshalls Yard shops have stayed open throughout the lockdown, including Specsavers, M&S Simply Food, Superdrug, Wilko, Poundland, and Holland and Barrett.
Marshalls Yard Cup-Cakes will reopen on June 1, asking customers to maintain two-metre social distancing and use contactless payment, while café Cream has started offering afternoon tea deliveries.